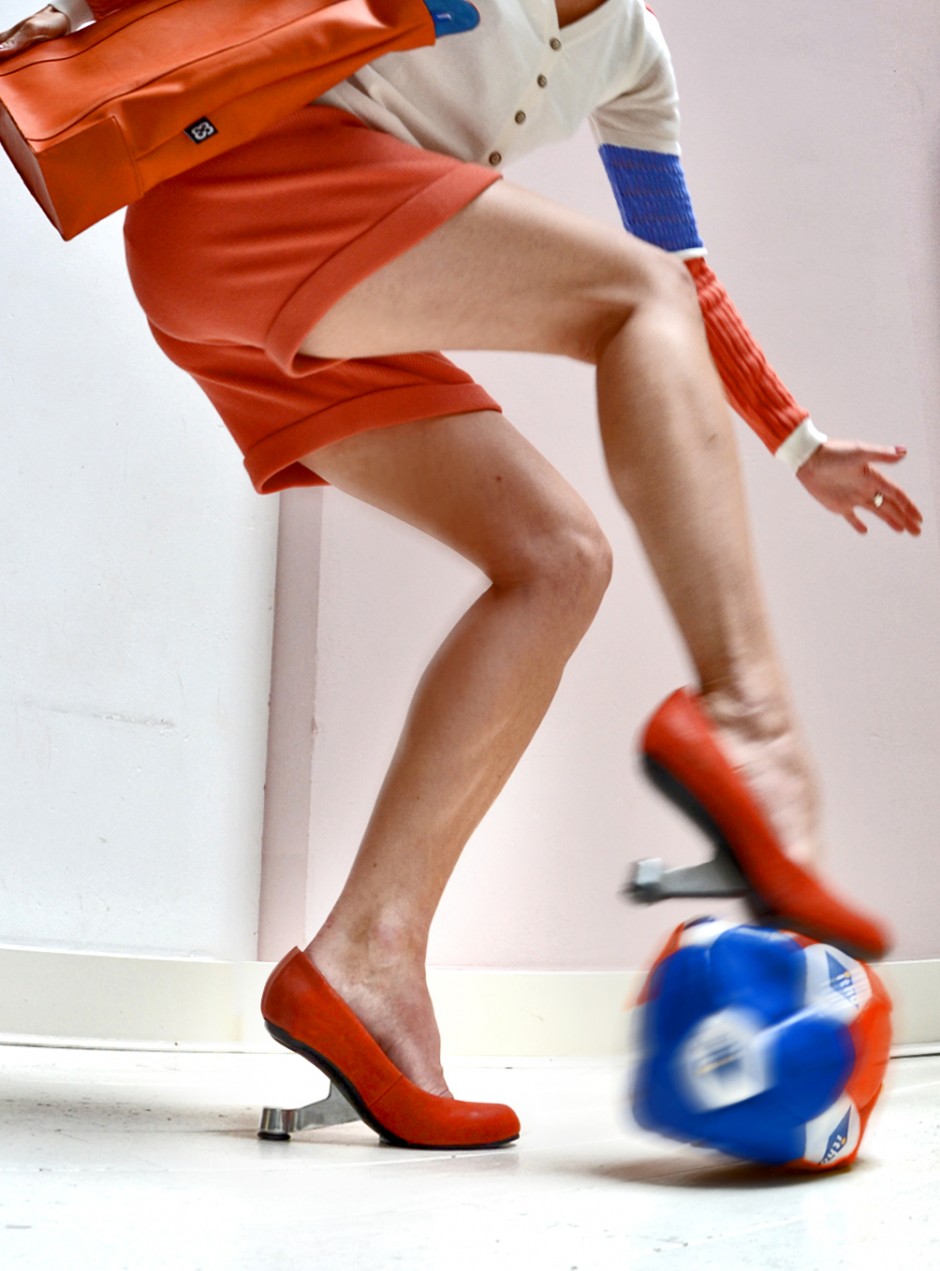 What is small, round and has all European men on tenterhooks these days? Right: the EK is in full swing and so far I have managed to miss 3 important games. It's not that I don't like football and don't want to join the hype (besides, watching the games will be the only chance to date boyfriend for the upcoming month) but the color (and calorie) code which comes with the whole package: not so much. Since I am in Holland it's orange everywhere: from flags to nails to make up to outfits and the worst: orange faces distorted from frustration when favorite team looses. With it comes a huge amount of 'bitterballen' (also orange: a fried little something bound to kill your bikini figure instantly) and liters of beer which - needless to say doesn't support staying in shape either.
Can't we make football a little more fashion-friendly? I mean, it's hard enough to understand the tricky system (how many points which team needs to make it to the following round: someone tried to explain it to me yesterday and the only thing I understood was…. ergh… zero…) but to find a flattering outfit (yep: you show me one good orange heel out there which allows standing and staring at a flatscreen for hours….)
*sigh* Orange seems to win over fashion standard 1:0
Apparently the only "oranje"  which will help me through this EK is the one which comes in a bottle: Veuve Clicquot.
xxx
Today's shoes are United Nude