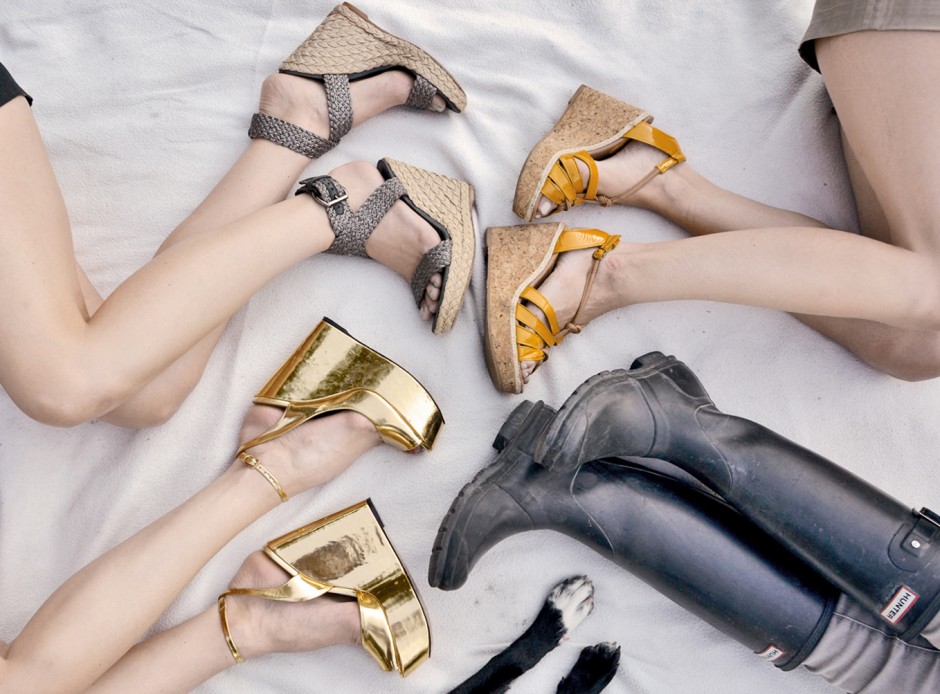 Ten feet on a blanket, enjoying food and wine,
One got bored, toddled off home and then there were just nine;
Nine feet on a blanket, having a picnic, swingin' until late,
One tumbled off (aka drank too much), so then there were just eight.
Eight perky feet, enjoying a summer's day of heaven,
One had too much sun, fell asleep and then there were just seven.
Seven little feet, keen on sharing (beauty) tricks,
One was a dog's, and didn't talk, so that made it just six.
Six little summer feet, up for some sun and jive,
One was prepared for rain in Hunters, so that would make it five.
Five feet, still happy, all wedges on the floor,
The other Hunter felt left out, so it ended up being just four.
Four feet, just chilling under the shadow of a tree,
One needed to take the dog to pee, so that would make it three.
Three remaining feet, now gossiping a lot too,
One thought this wasn't right and fled, so then there were only two.
Two little feet, enjoying the last rays of sun,
One got too cold and needed to leave, so left over was just one.
One little foot, feeling über-lonely with all the others gone,
One last sip of wine and off it went, so finally there were none.
xxx
Today's shoes are: Stuart Weitzman, COS, Hunter, Zara