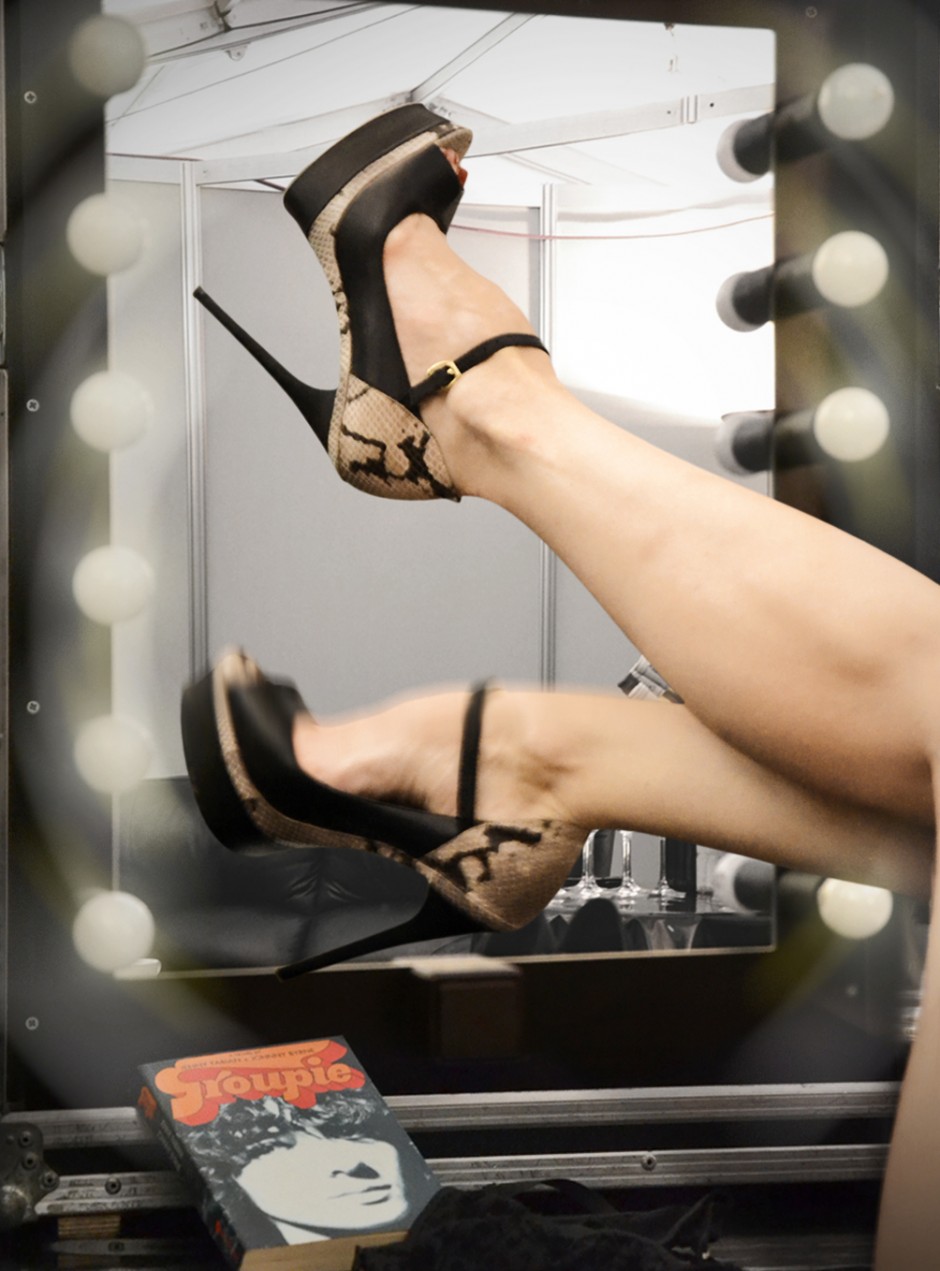 When I picture myself as a granny, I want to be the cool one. The "still in high heels", "smoking hot","sipping prosecco" kind of type. And of course the type with great stories to tell.
I'm sure the last two days have provided me with some.
Traveling with a band with my own cabin (my name actually written on it -which was for the best: otherwise I would never have found the way in at 6 in the morning), feeling very much a part of this Rock'n Roll family was just great. I attended two helluva shows and the following after parties (no one needs to know I fell asleep in my clothes twice). I was lovingly looked after by crew and band members alike (food, band-aid, tooth paste, hangover support), joined in with Mr. Kravitz's wind players who were playing with a little helicopter toy backstage (I'm obsessed with it now) and am tempted to get my own fitness trainer too to look as trained and skinny as Lenny himself.
All this being said, I must admit I feel very unfit and very much the granny as I'm writing this: but hell: what a happy one. Me, the Groupie will happily retire now. And will never wear 10 inch heels in a festival backstage area again. Thank you guys for such an amazing time: definitely one of my *top ten* two days I do not remember.
xxx
Today's shoes are Bronx
Today's picture was taken by the lovely Stefan Schruff