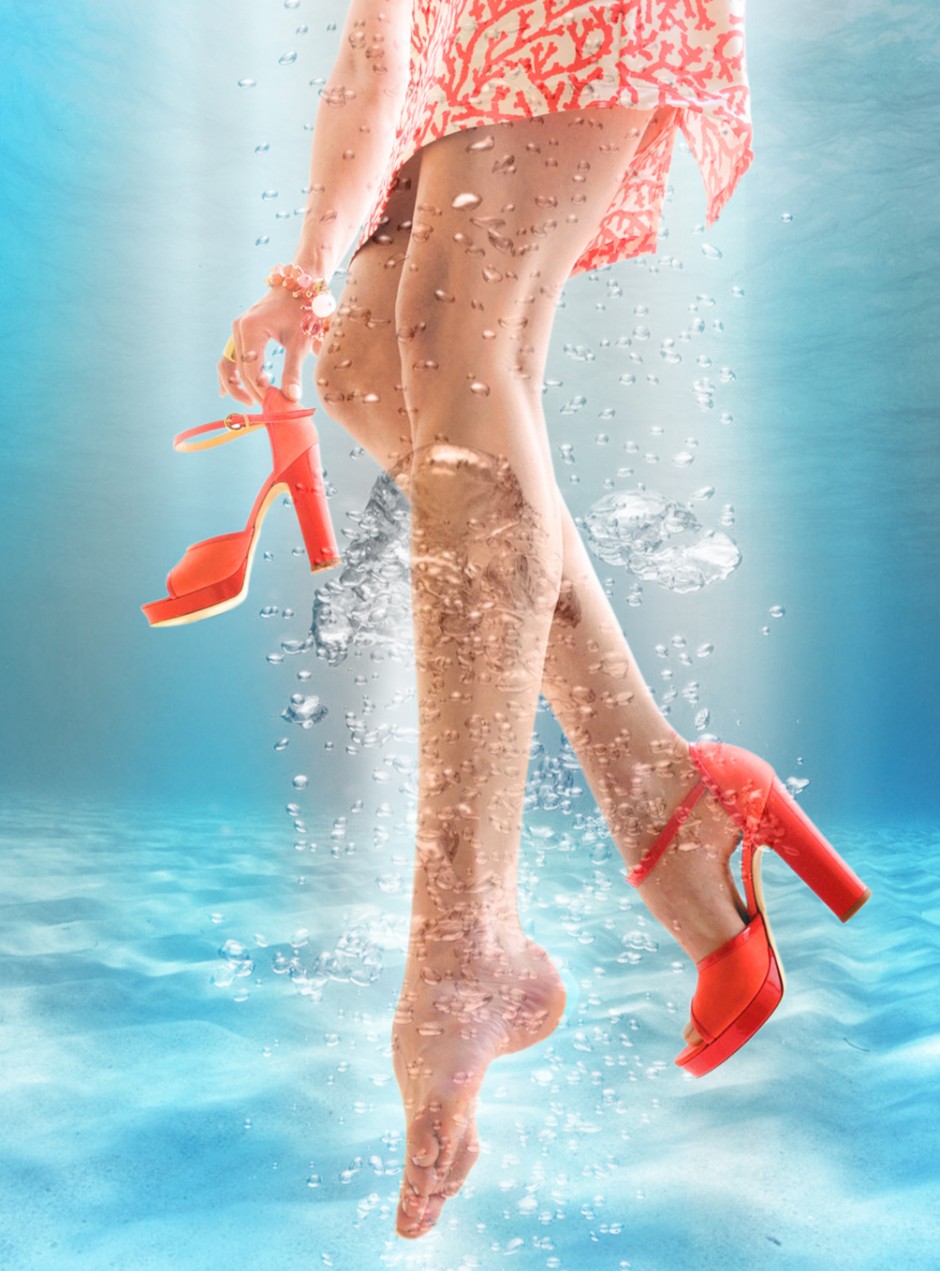 If I hadn't been down with the flu I totally would have told you sooner that I was approached with the request to do an interview for a Dutch magazine called (translated) "Shoe Vision" at the beginning of this week. This came completely out of the blue and utterly flattered and excited I accepted.
I do now find myself freaking out a little at the request to include a "portrait picture" in the article though. I mean, hell yeah, the legs are in shape. Shaved, polished, rubbed with baby oil every day, caressed with Dr. Scholl feet lotion and spoiled with attention. The face: not so much (I wouldn't recommend Dr. Scholl as a facial treatment anyway).
This is quite the dilemma. Botox will only show after a couple of days (the interview is scheduled for tomorrow), a chemical peel will make me look like a baboon's butt, and I totally forgot about my (self-fabricated) haircut which only works in combination with a rubber band and a pot of fudge. In a panic I focus on outfit (lovely Ellen Benders dress today) and shoes, but I'm afraid this won't do the job.
However, after having photoshopped today's picture (at least one form of shopping after two days of illness, I did get a little swept away :-)…. I am pretty confident there must be a Photoshop app that can retouch my (still) red nose and the odd wrinkle for my portrait. Problem solved, Shoe Vision, here I come!
xxx
Today's shoes are Tiffi and available exclusively at Daniele Dentici