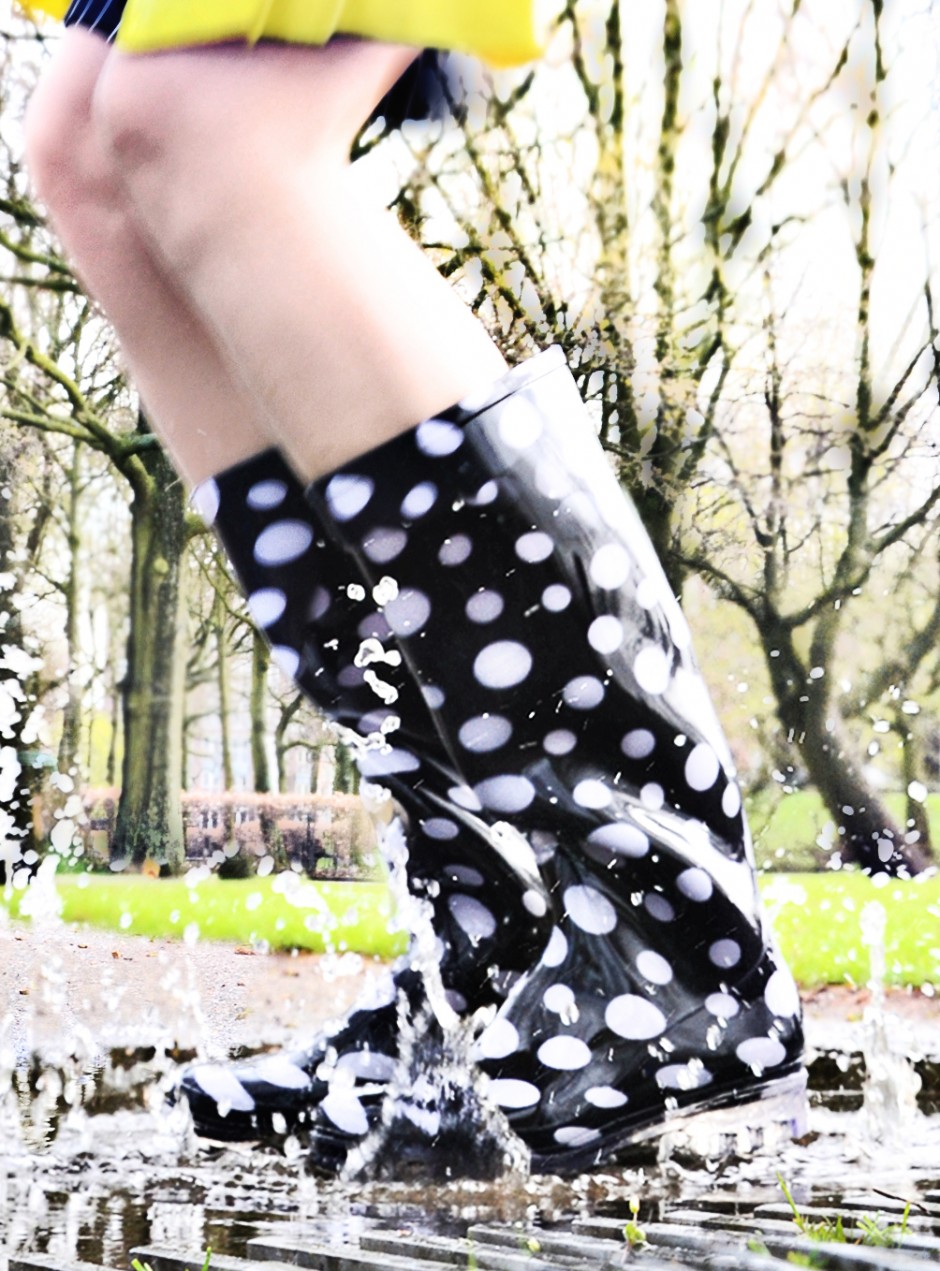 Back in Amsterdam I am super excited.
Today I have a shoot scheduled with a truly extraordinary shoe, and I dare say: nothing like any of you ladies have ever seen.
It's not even out or for sale yet, and I will be in a professional studio, wearing the exclusive pair which will have to be sent back immediately after the shoot.
Jumping out of bed early (yeah, well, only a shoe can make me do that), I look outside and my face falls.
It's raining. Heavily. Plus it's so cold that I see the sexy hot pants I wanted to wear literally swim away.
Having lived in the Netherlands for five years, I should by now have learned to not only stock up on wedges (cobblestones) and trainers (bike) but also on rain boots.  
Problem is that I actually only like to wear them during Festival season, backstage VIP, and when they are Hunter labeled.
Having had a "rain boot" casting earlier this year (totally in love with the lace print Valentino's and the leopard Dolce's), I was too greedy (hello, it's almost summer and time to invest in sandals!) to buy them. To be prepared for a day like today.
Which I am so SO not! Emergency!
Well, someone will be arriving at fancy shoot in rain boots today.
Bought at the local supermarket,  just around the corner.
xxx
Today's shoes are Apollo