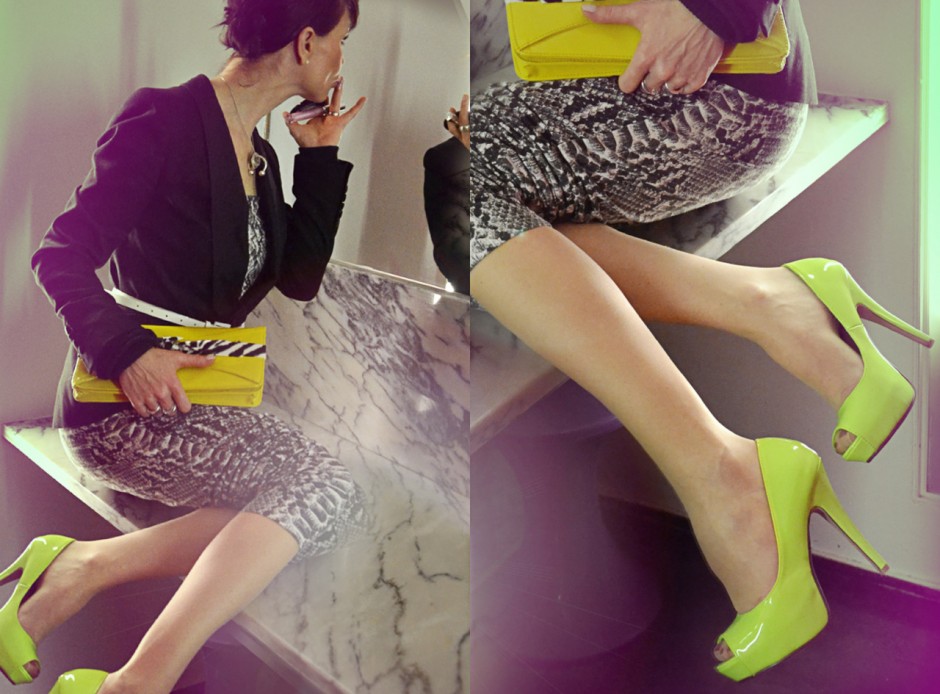 "Did you send your entry to Grazia already" asks boyfriend while we are enjoying our romantic dinner at John Malkovich's restaurant in Lisbon.
I am almost choking on a piece of cheese cake. In fact I was thinking about that the whole evening.
Dutch Grazia Magazine is offering a chance to win a styling make over with one out of four top stylists, and today is the entry deadline.
Dying to participate, I have been taking about ten different pictures and I am still not satisfied with any of them.
Well, I am kind of experiencing a fashion' "dry season" with my limited vacation wardrobe here.
But you do understand this is a situation of life and death right?
No jokes when it comes to the right outfit for a competition! (or any other occasion)
Taking my last chance to deliver a picture-perfect outfit, boyfriend and I sneaked in the ladies room (sorry Mr. Malkovich)
to start the last (but really really) last photo session to convince a very stylish jury.
The question remains: Will they pick me? Will they enrich my fashion life and style?
Stay tuned to this blog, the answer will be announced shortly.
xxx
P.S. Todays shoes are Lopez