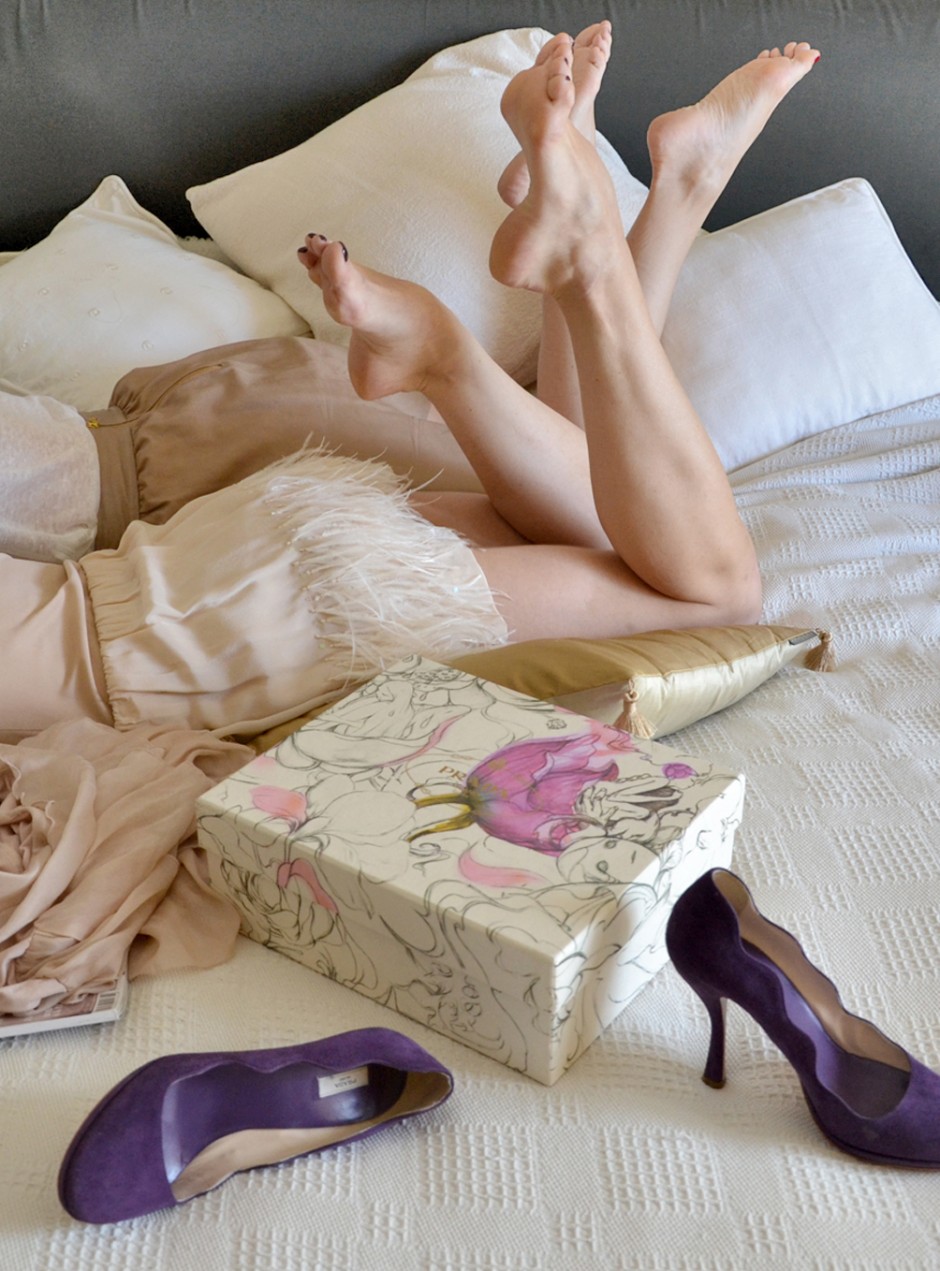 Warning to all male readers: do not read any further! This is a hymn to female friendships and since you all read "Men are from Mars, Women are from Venus" (in a desperate attempt to understand us) you don't need any  further explanation on the subject. The secret: half the time we don't understand ourselves either.. but we do know the cure to our troubles: quality time with girlfriends!
No matter how we decide to spend that time (greasy take-out, a romantic, tacky and predictable movie (crying out loud shamelessly), hanging out on the bed with tons of glossies - pointing out the new must-haves, getting a tattoo together, having a shoe skype (or just skype), sharing a shoulder when needed, or just simply (without words) opening a bottle of booze: we share. And we talk. A lot.
Girlfriends can actually tell from each other's voice if something is wrong. We will warn each other that the salad stuck between our teeth matches the Charlotte Olympias we are wearing. Making the world a better place, we discuss cellulite, plastic surgery, men, getting a good nurse, and sex (not necessarily in that order). We talk shoes and fashion. Plus starting average sentences with "But sweety…", " Don't you think…" and "Really…… no way?"… is normal. To us.
What a girl wants, what a girl needs every now and then is simply a girlfriend to hang with. Chatting blue (Tiffany's), red (Louboutin), pink (champagne), green (envy), shades of gray (obviously) and the rest of the world.
Ladies, this is for you. Love and miss you dearly!
xxx
Today's shoes are Prada