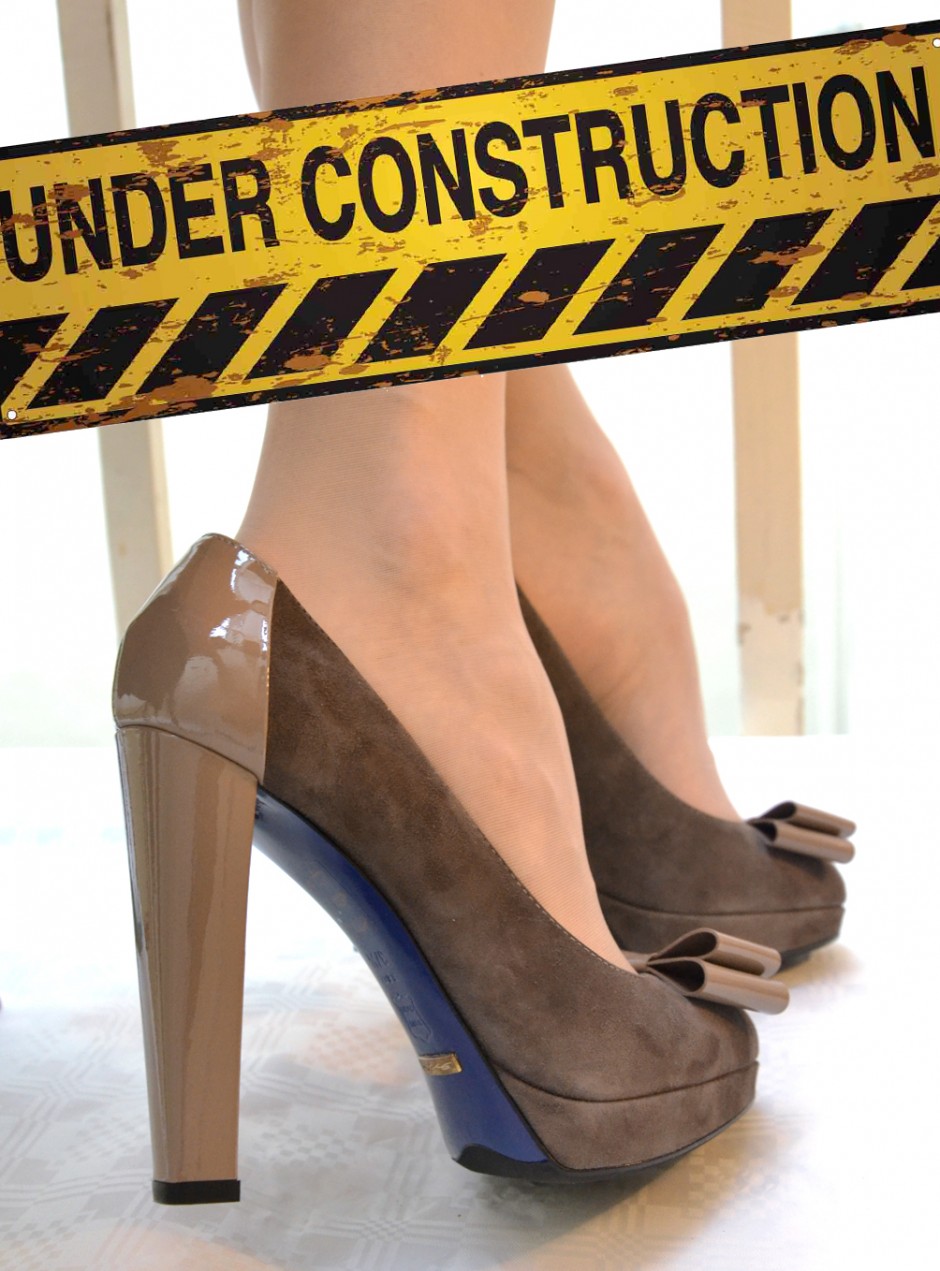 One of the worst things that can happen to a vivacious and outgoing lady is for her to lose her voice (I was tempted to write a leg, but my humor seems as sick as I am today so I'd rather not). At least to me it is.
It seems that somewhere between horse and private plane I have caught a pretty big cold on Ameland. And this unwelcome guest has not only taken my voice but also my ability to think, joke, and basically all ability to move.
The latter is really a pity as I have SUCH incredibly lovely shoes lined up for today, and really want to put them in the spotlight. 
Now they are just part of my contagious "crime scene", I'm afraid today is really not the day to come up with a fancy photo shoot.
So, this means that for now I am pretty much under construction (aka it's bad, bad, bad).
Off to bed now.
Will cuddle my shoes instead of wearing them tonight.
xxx
Today's shoes are Grey Mer via Daniele Dentici