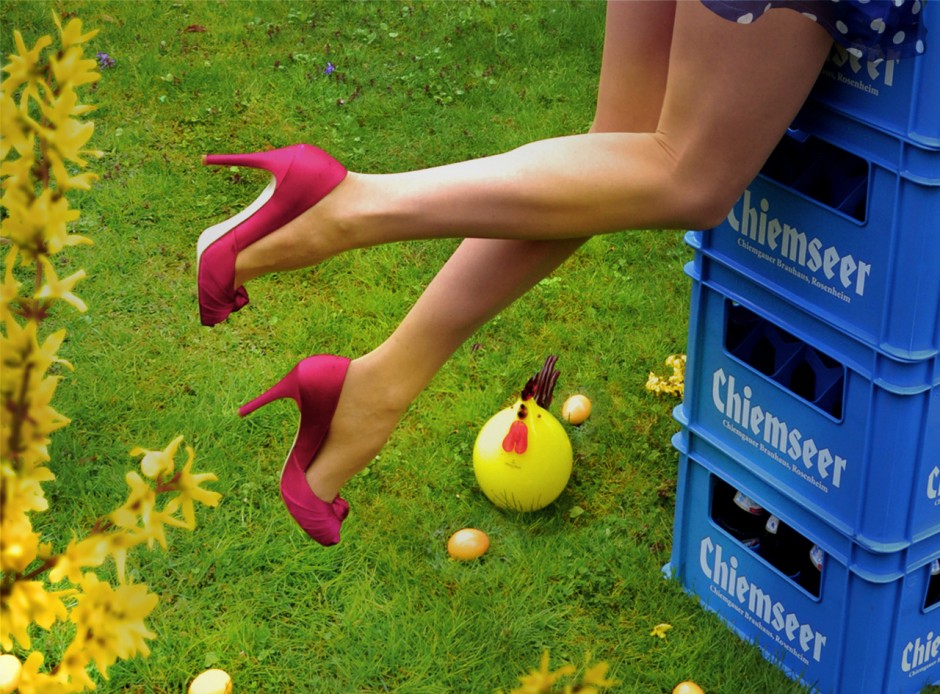 "Good morning" shouts my sister,
popping the first bottle of champagne (that's before breakfast: perfect timing :-))
My brother in law (still in his bathrobe) is frying bacon and eggs for 10 (the inner circle of the family), kids are literally crawling everywhere searching for their easter nests, filled with eggs and sweets, which we adults had so much fun hiding the yesterday night (my memories are a little misty though, so there might have been some other champagne involved).
It's the second day of celebrating with the family, hardly out of my PJs the rest of the "clan" is arriving, bringing self baked cake and more eggs (god, I will die in Bavaria due to cholesterol overdose). Laughter and immediate chatter fills the room.
It's the only time of the year (except Christmas) that my only accessories are a kid on one arm and a platter filled with everything God forbids (mostly carbs and sugar) in the other. I couldn't enjoy it more.
Just like every year, the guys will fight to be the one to cut the giant paschal ham (a late "cave" syndrom I suppose). Just like ever year, the ladies will quickly give in to feeling comfy over looking pretty. And just like every year, we will wonder who ate and drank all the stuff that was prepared.
Well, one thing is certain: we will all suffer the next day. Together.
Antacids are the new "pink":
Happy Easter everybody!
xxx
Today's shoes are Guess