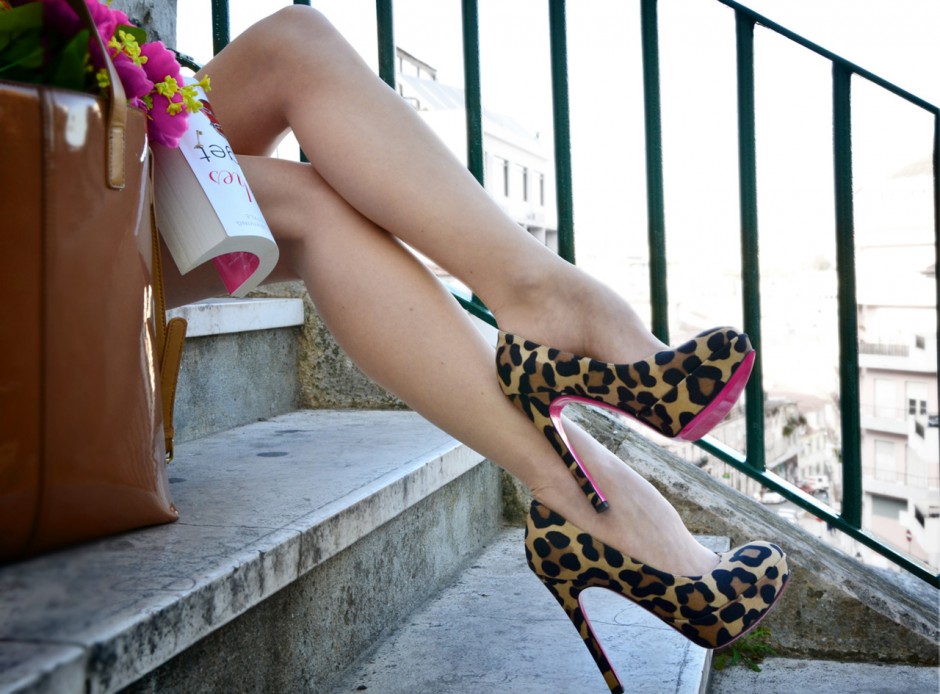 Schöner Mann left, so it's boyfriend and me again. Oh wait, correction: it's boyfriend, me and... Marni of course!
Today is the launch of the collection for H&M, and although I skipped all other designer collaborations for the brand, I will not miss this one. The flower necklace, the A-line jacket, the comfy (looking) shoes: must have them all! Since I consider ordering online not as sporty as attending the event (I am curious: will I fight other woman over the dotted skirt? Will there be pulling of hair involved? Will my claws scratch faces to score the dress?), I set my alarm clock (first time this vacation!) to fight the fashion battle.Am so excited: by the end of the day I will look Marni-licious from tip to toe!
Chick on a mission I head "downtown" to Marni-Mekka but come across a gorgeous pair of high-heels in a window. I could have sworn they blinked at me.Or the "Sale" sign did, I don't know, but all of the sudden I find it hard to decide. Standing in line for Marni label-loving glee, or score one-of-it's-kind leopard beauties, that's the question!
You have never seen anyone turn around so quickly dashing to buy herself a new pair of friends. Apparently I will look very Luciano Padovan-licious for quite some time.
xxx
P.S.: Todays shoes are Luciano Padovan