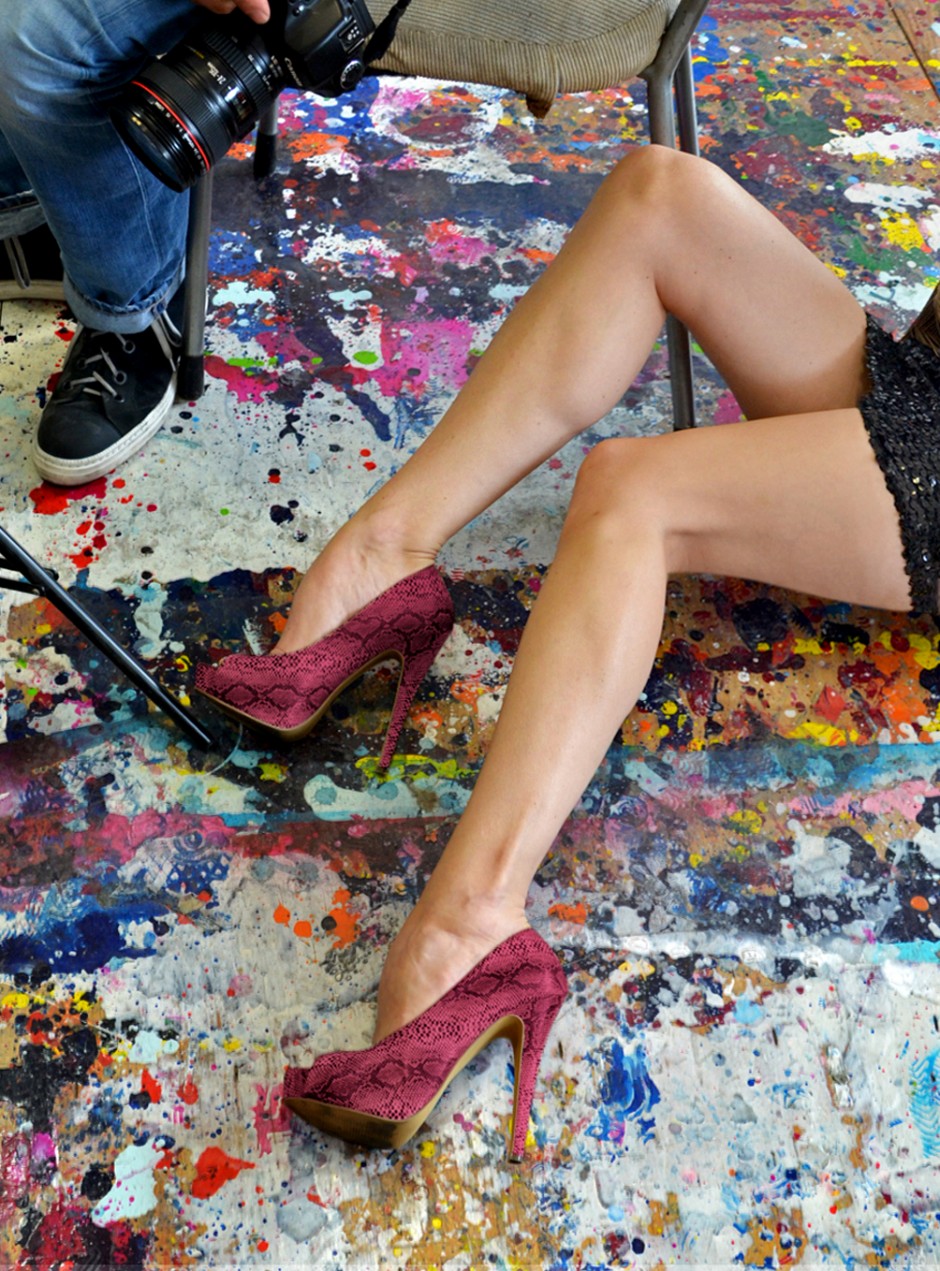 Am a sucker for inspirational things and have the ability to blend into environments and take on a character I adore. It's so bad that even when I'm watching a film I totally want to become the heroine (outfit, haircut and personalitiy change included), or aspire to life in another century (princes, dragons and crinolines are welcome).
Madonna was one of my first inspirational instigators: am still suffering under the weight of pearls, black crosses and the perm I wore (almost an intervertebral disc ).
And after meeting Lisbeth Salander from The Girl with the Dragoon Tattoo, I seriously considered a piercing and totally giving up collecting heels and hacking computers instead.
Entering Tim's studio (photographer-to-be-the-one) today changes everything though. Am totally inspired by the creativity and the flamboyant chaos (aka utter artistic vibe) and am almost hyperventilating between canvases, paint, photographs and cameras (ok, might very well blame Champagne too… :-))
It's so cool, I immediately want to become a muse: be wild, complex, unpredictable, fragile and complicated at the same time, therefor utterly inspiring and irresistable. Edie Sedgwick (aka Factory girl) will totally do as a role model.
Curious whether I'll manage to persuade Tim to wear black framed glasses and a wig..
Stay tuned.
xxx
Today's shoes are La Strada