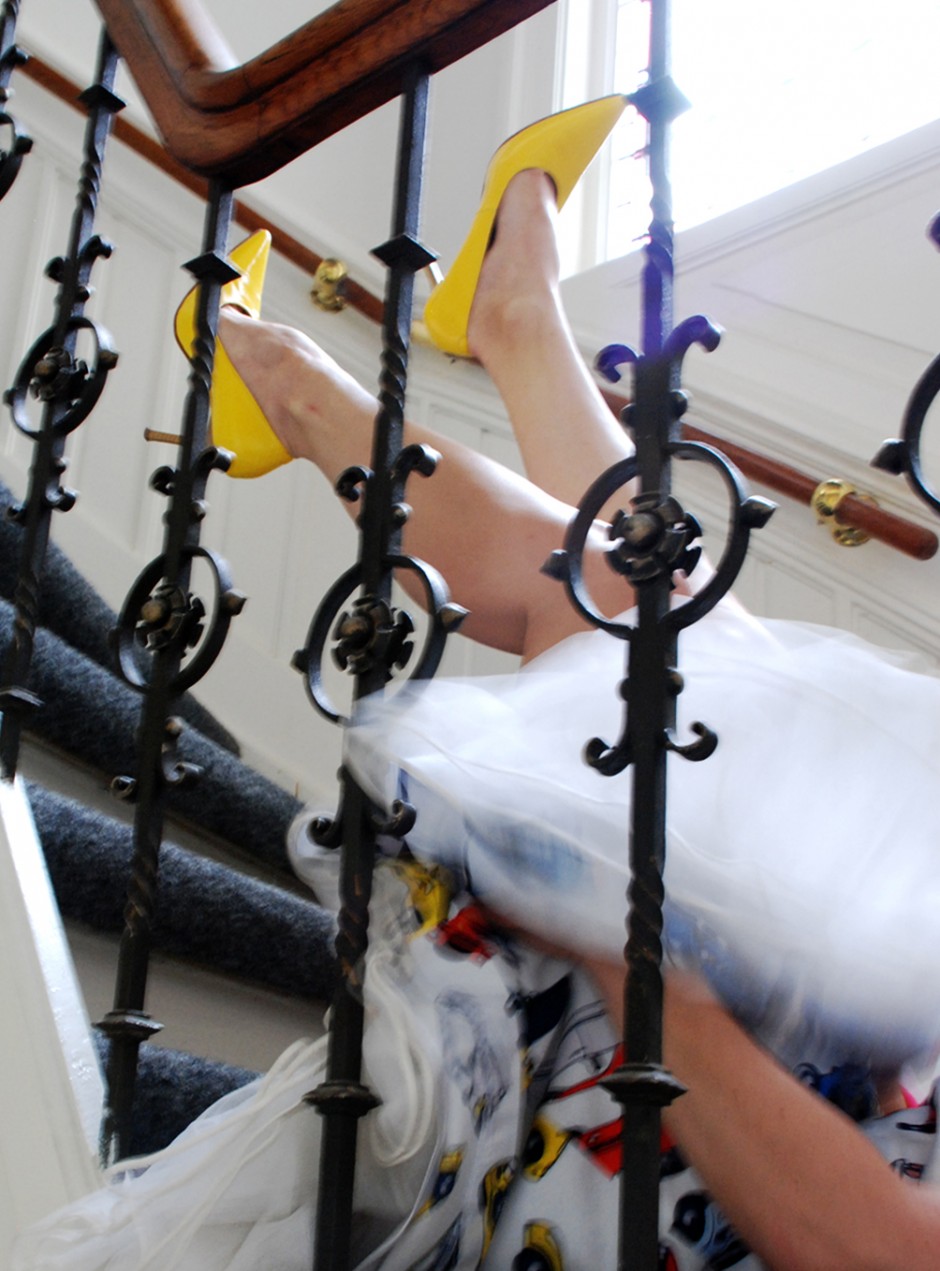 Seven is my lucky number, and it can't be a coincidence that one of my favorite German bands is hitting town just on that date: Dick Brave and the Backbeats.
They are not only guilty of getting me into Rockabilly music (luckily I don't have to write "again", that would make me kind of antique….), but also of my attempt to re-learn Rock'n Roll dancing (miserably failed doing the "swan" à la Dirty Dancing and almost lost my front teeth last time though), and secretly contemplating a flame tattoo. Well. OK. The latter is not true.
But I totally got caught by the vibe and their swinging beats plus their electrifying show always leaves me totally light footed (with a happy grin on my face), though having danced for two hours straight. Prepping and having browsed the internet for vintage clothes (yes, I am totally going for it), I actually end up (again) at YDU where I find the perfect dress to stun my friends: all cars and colors by Maartje Hoogland.
Totally in the mood, doing some testing- dance-steps I almost fell down the stairs on my way out (my front teeth are truly survivors) but am obviously head over heels ready for a great night out.
Rock'n Roll Baby!!!
xxx
Today's shoes are Roberto Santi