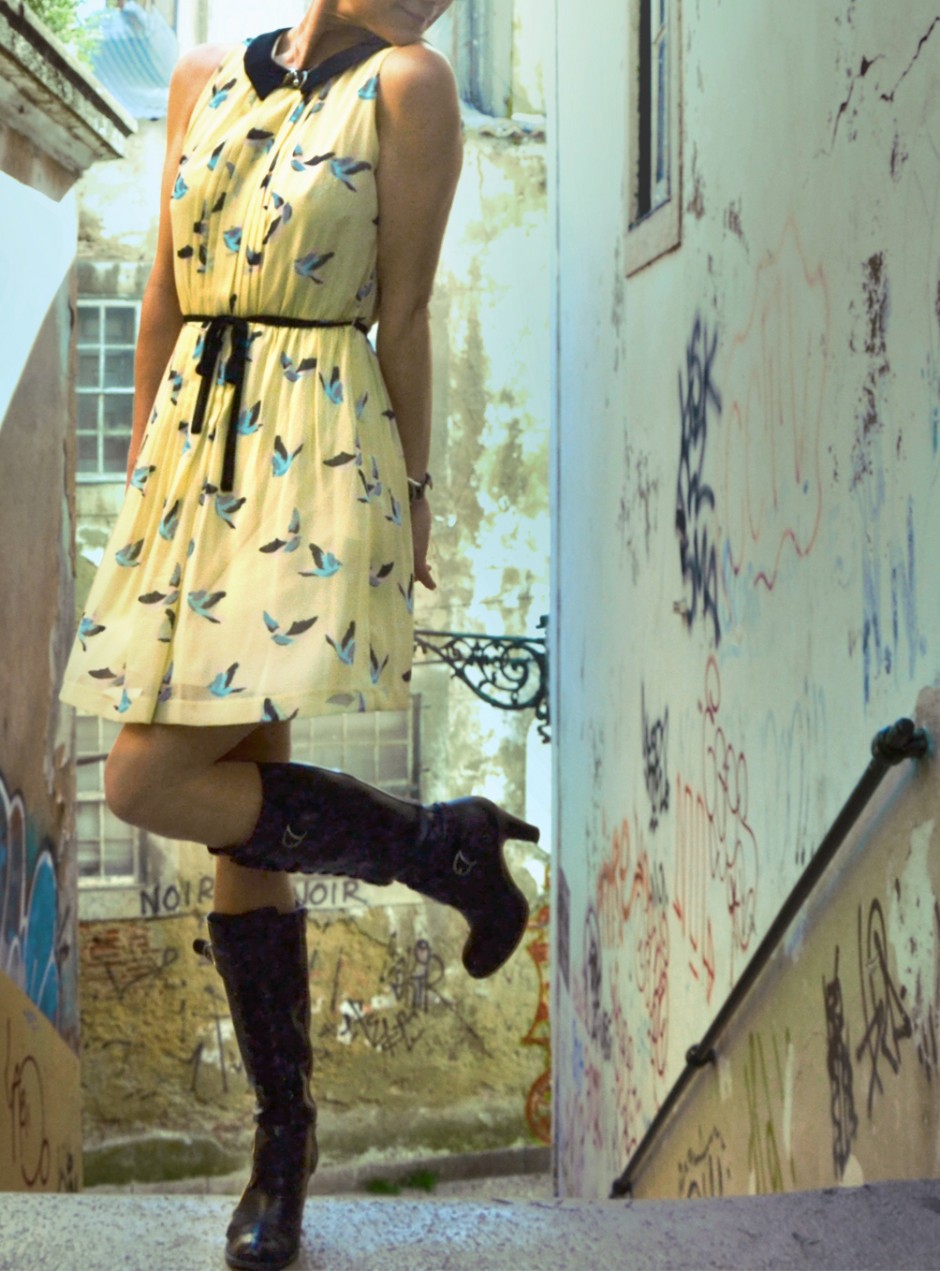 Two and a half men (aka boyfriend, Schöner Mann and I)
are running up and down Lisbon and are obsessed exploring
new things on every corner.
I'm obsessed too: finding this little almond tart which smiled at me so invitingly the other day, that I want to have it: NOW.
Totally concentrated on my mission I send the guys earlier to our meeting point,
trying to find the little "Pastelaria" on my own.
All very "la la la la la" taking a detour today's picture, my "I am all Grace Kelly in "To Catch a Thief" (or cookie in that matter) -mood" turns quickly into another Hitchcock movie (less romantic) as I have to find out that I am totally lost in Lisbon. And alone.
The streets are getting smaller and shabbier, and the more locals are whistling and shouting at me in Portuguese the more I am panicking.
"Oh my god I will be in the news tomorrow, and it won't be for my look " I think,
and "Oh my god, the guys will be totally upset that I took so long" while frantically hopping over cobblestones trying to find my way back.
When I finally find them (short of breath and sweaty all over) they are calmly munching cheese and enjoy a beer in the sun.
Gotta love them.
xxx
P.S.: Todays shoes are ASH. They are ruined now.