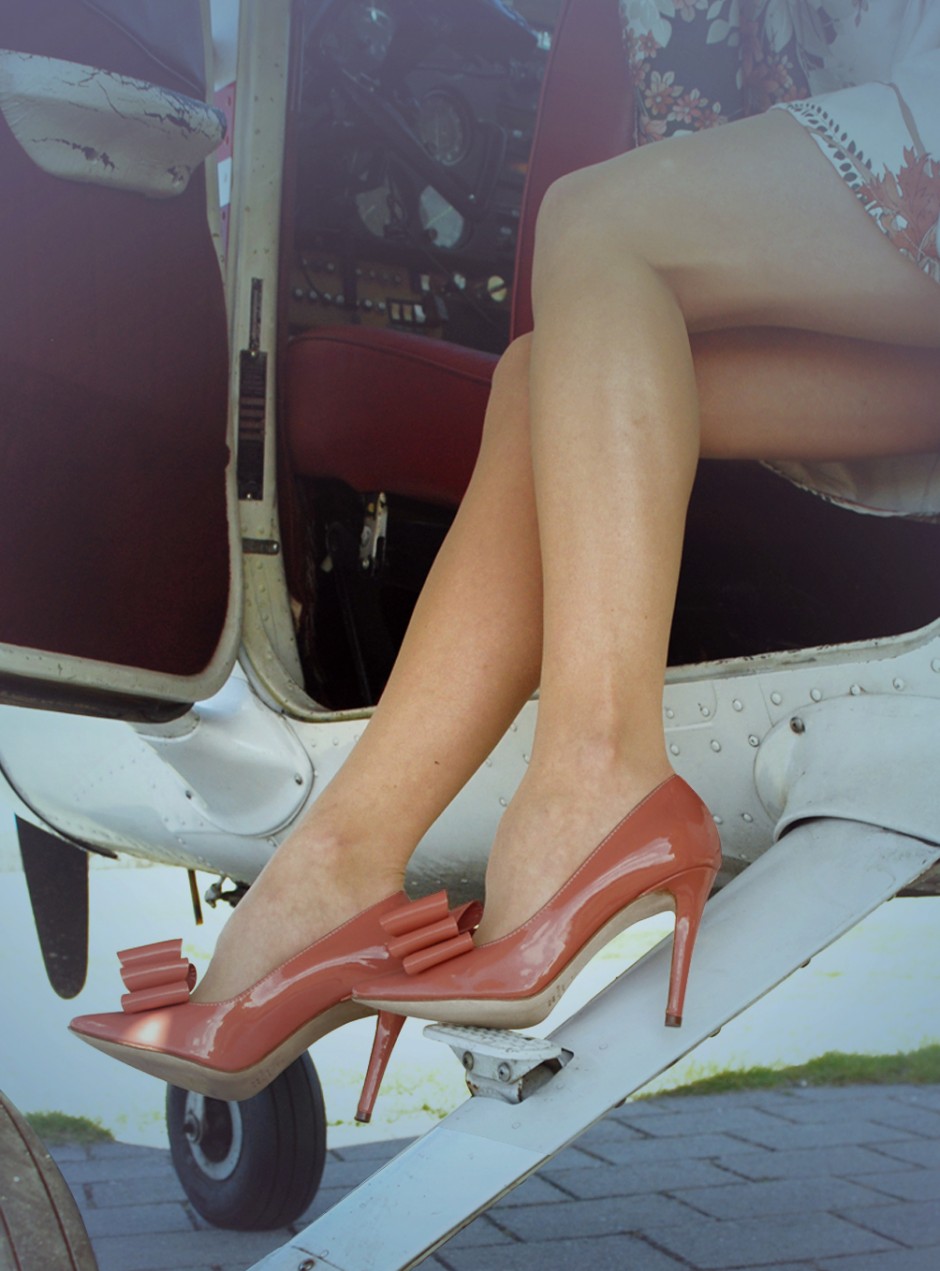 Each time I come along on one of these Ameland-weekends, I find myself more than a little envious of the "massive talent" gathered here.
Everyone can play an instrument, DJ or sing… I even find myself envying the parents for their obvious parenting talent (judging by their lovely kids).
And I'm pretty sure hitting the tambourine (more or less in time) doesn't really add to the party…
*sigh*
But then I thought of the Kardashians. They seem to live a happy life despite their lack of any talent. So I am curious: can I at least keep up the Kardashian style for the remainder of my time here in the middle of nowhere?
Well, I've already made a start in being famous for nothing on the island (you should have seen people's faces as we were shooting on a horse in glitter, lace and 12 inch heels). But just to be sure, I talk boyfriend in to doing some "X-rated" things, film it and accidentally hand the tape to the company's PR.
The rest of the day I eat (well, someone needs to work on a butt here!),  study the internet (check if anyone has written about my X-tape yet) and do my nails while reading an article about new shoe designer Elisabetta Franchi who just released her brand new shoe collection.
Luckily, I already have a pair (of course my favorite shoe store was the first to have them in stock): the perfect choice to end a fantastic weekend, waving Ameland goodbye.
Satisfied, I jump on my private plane, pretty sure I kept up with the Kardashians very well.
xxx
Today's shoes are Elisabetta Franchi
P.S.: Today's photo was taken by the lovely Nancy Cornelissen