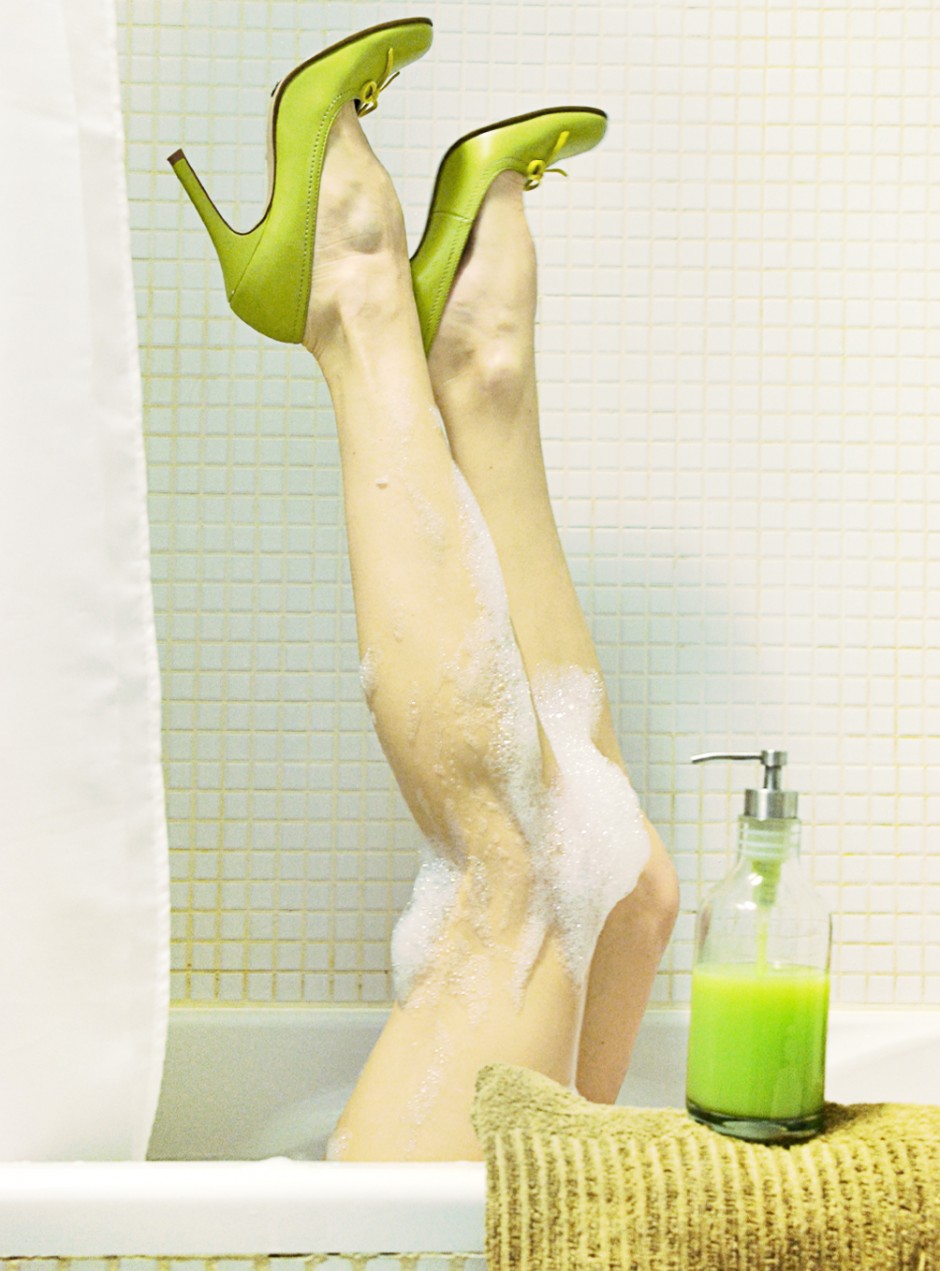 If you are with girls on vacation it's easy.
They won't consider it awkward aligning tampons, waxing stripes and nail polish neatly in the bathroom as soon as you arrive.
Sharing the apartment with two guys now, it's a little bit more erg… different.
Would they mind me making coffee in my underwear (as they do)
shouting friendly "good morning" while getting out my tweezers and start daily "plucking eyebrow" routine?
Girls do understand that you can have breakfast and a manicure at the same time: plus, that you need time until you look "as good as normal".
(Meaning occupying bathroom for.. well… exactly the time you need…)
On the opposite guys never seem to have a problem sharing a bathroom (happily whistling while doing their business)
but I discover it as not so easy having a little "privacy" while boys are on the other side of a 3 mm thick translucent glass door.
Thank god my men are patient, and give me all the time I need:
but I could definitely need some girl support over here.
Or a Spa break would just do the job.
P.S.: Todays shoes are Fiorucci