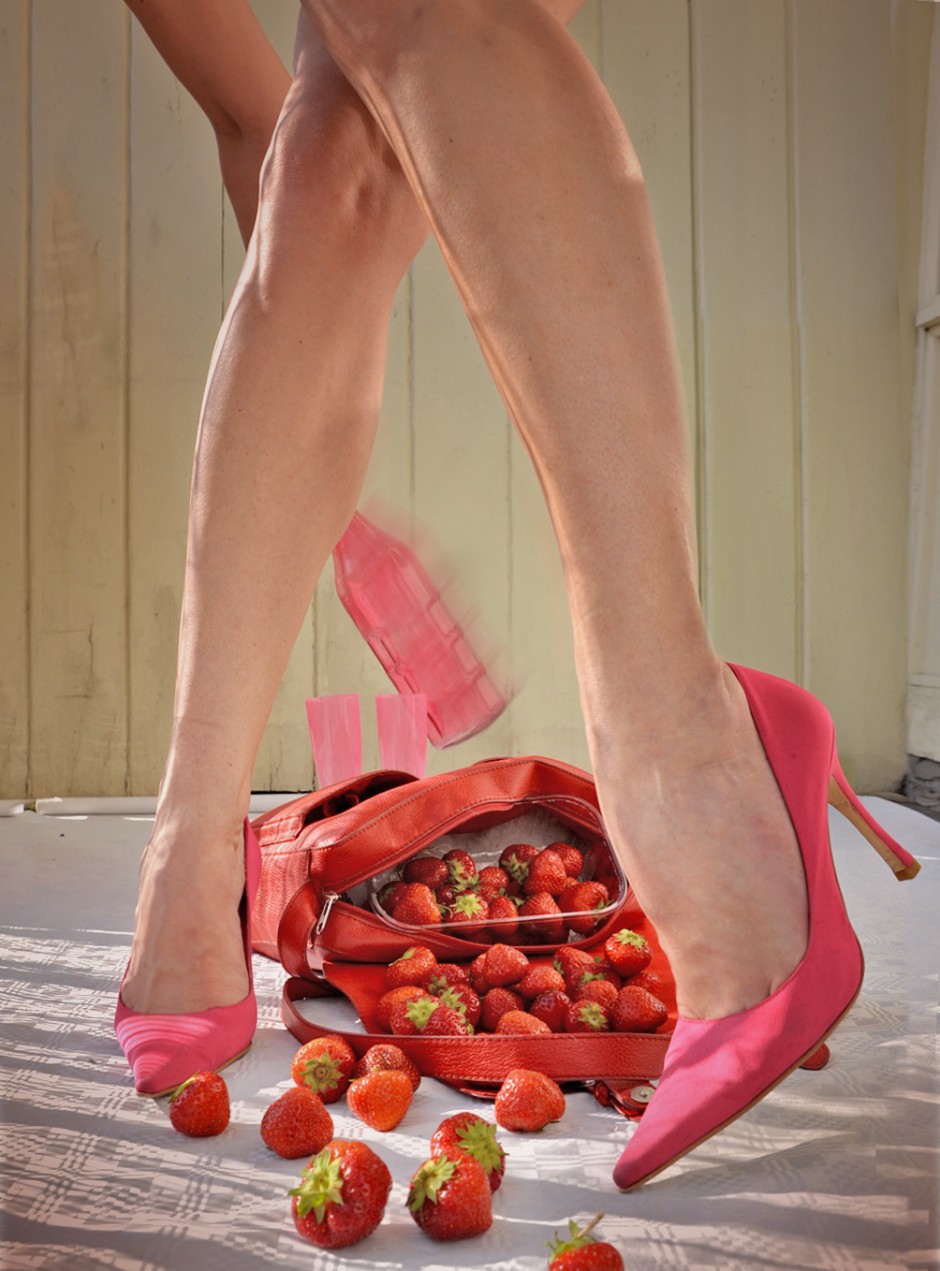 Beautiful day totally inspires me to put on an outfit in the brightest colors to celebrate this summery day. Combination of pink and red, the perfect hues to be teamed up with "champagne" later on. Am talking the liquid form. On my way back home from a meeting (already armed with strawberries = will match outfit and drink), I stop at a beautiful red door: the perfect setting for a shoot! Fully inspired I am about to lay out my props when the subtle tone of some kind of horn (Jesus, didn't know Titanic was still in use), scares the hell out of me and my strawberries - which I had intended to neatly arrange around heels and in front of red door.
Turns out door belongs to fire-department (red never made more sense) and the horn is announcing an emergency.
Blushing the shade of my shoes, I flee on my bike, accompanied by the firemen's honking (they're actually as hot as the weather) .
Sweaty, but home safe, I find that strawberries are now rather marmalade and my attempt to rebuild some kind of set totally fails. Am probably still in shock: also forgot the champagne…
Have decided that I urgently need help from my friends Ben and Jerry instead.
Strawberry Cheesecake it will be.
xxx
Today's shoes are ZARA