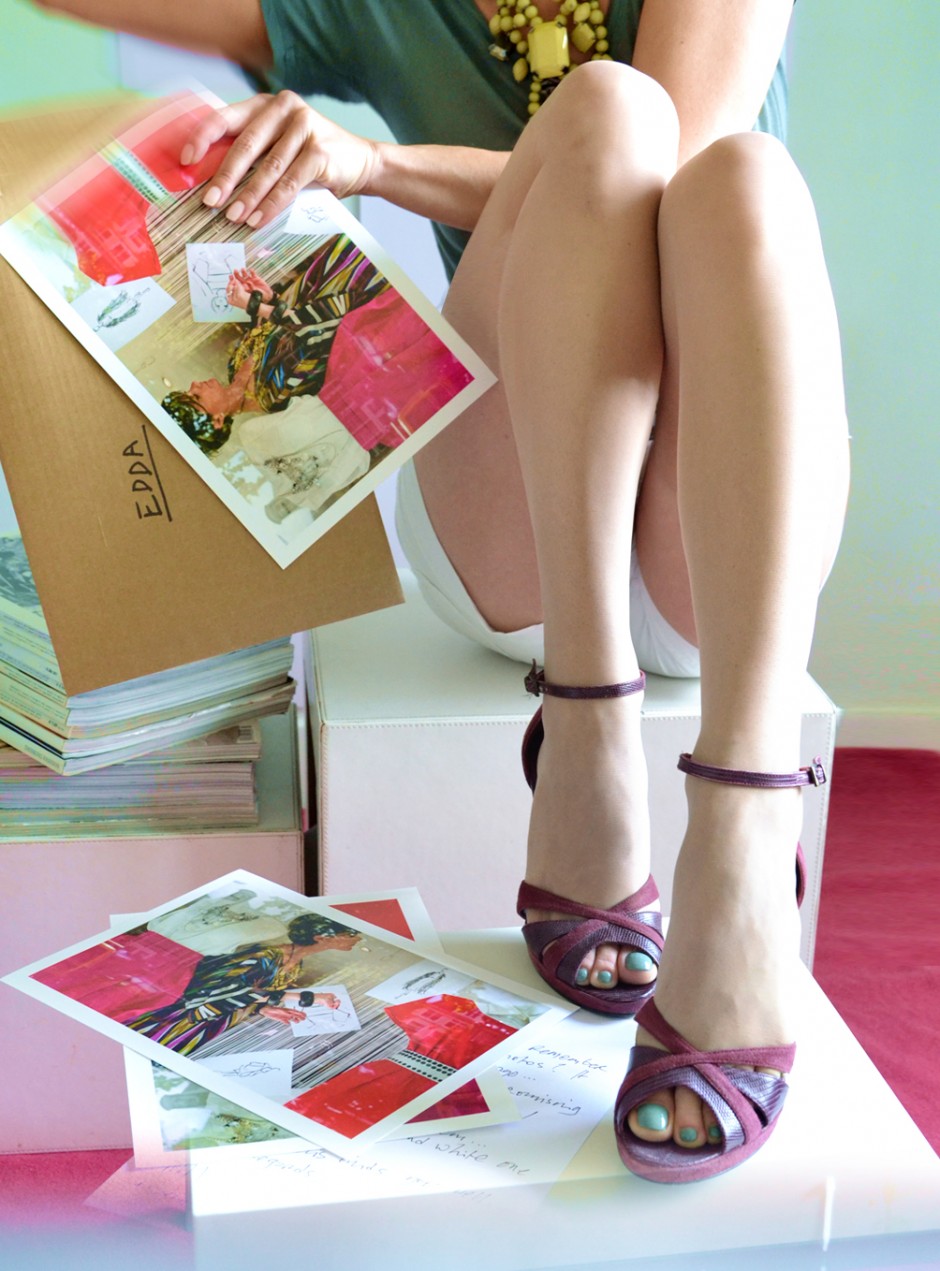 A package arrived at work, my name on it in huge letters.
I was told that a very handsome man had delivered it (personally!), so my first thought was: "Damn, I didn't know Brad Pitt was in town…" and "how unfortunate that I missed him". You can imagine how curious I was: don't we girls just LOVE mysterious parcels?
So I open the envelope and out comes a really sweet letter and a couple of beautifully printed photographs of…. me. Then I remembered that while I was doing a shopping window decoration job (actually almost a year ago) someone had taken photographs of me as I was working and promised to send me the results. I totally forgot about it, but the artist obviously didn't and was kind enough to remember me.
How nice is that? I'm in love with the pictures, not only because they are beautifully shot, but also with the idea that somehow someone was inspired by a moment in my life (and work) and captured that very minute for me forever.
Dear Tim Ayres, I want to thank you this way for a really sweet surprise!
Attentive indeed, and who cares about Brad Pitt anyway….

xxx
Today's shoes are ZARA