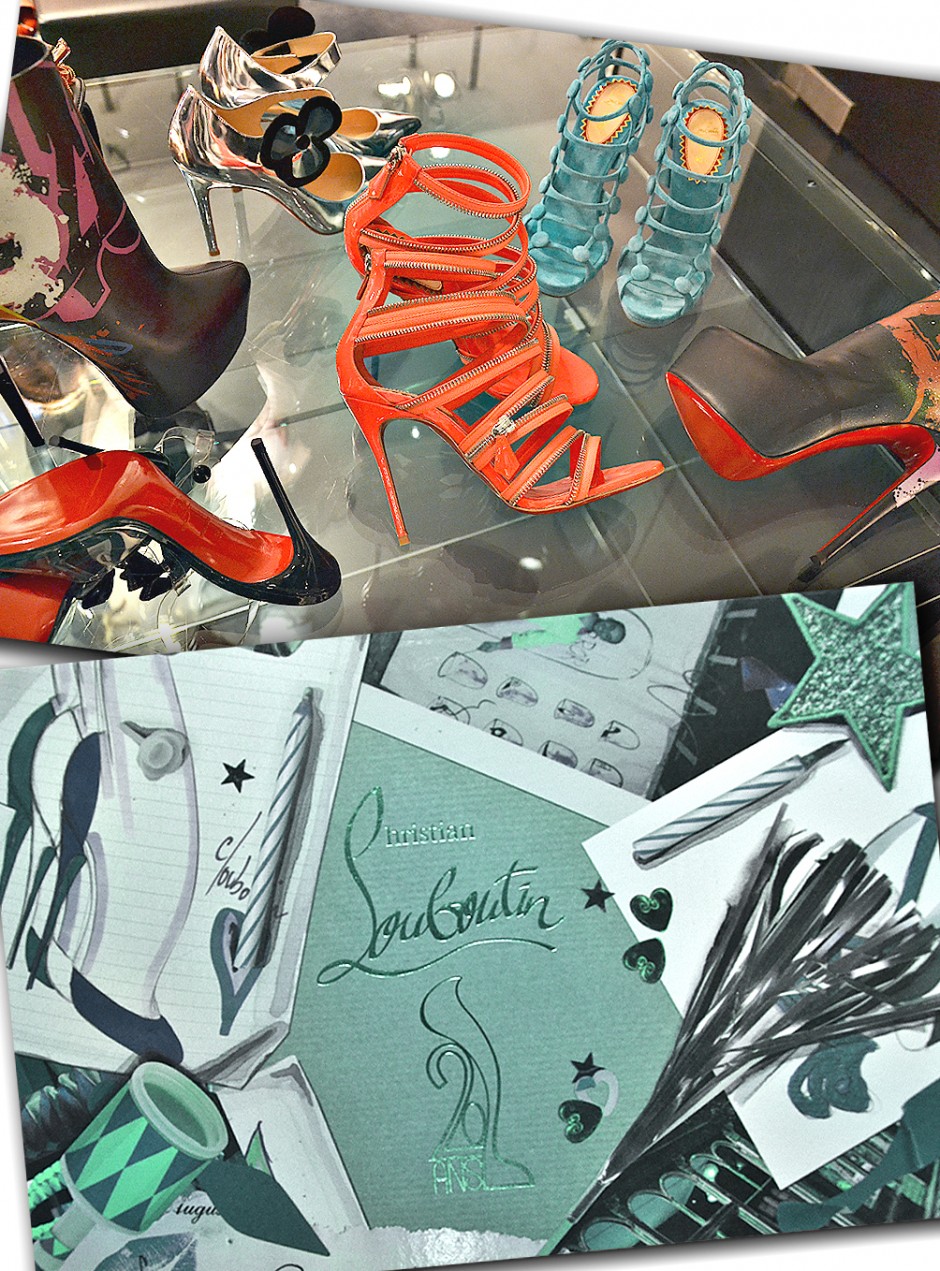 Bad weather in Amsterdam is always a good excuse to go see some art.
And there are hundreds of museums I love.
Louis Vuitton, Valentino, Armani….I have lost count of the number of rainy days I have spent in their holy places, admiring the pieces of fine design on show. Marveling (don't touch, just look), I always leave inspired and with a new spring in my step.
My new favorite "museum" of contemporary art happens to be Azzurro. And in case you hadn't caught on yet: of course we are talking about shoes.
Having just witnessed the arrival of the limited "Capsule Collection" with which Christian Louboutin is celebrating his 20th anniversary in fashion, it is not just me who is almost freaking out while unpacking the (also specially branded) boxes.
Carefully petting lace, silver leather and admiring the stunning craftsmanship of each piece,  I am just about to secretly lick the (oh so hot) red soles, when I overhear a staff member (twirling in front of a mirror with the hand-Swarovski-beaded evening satchel, re-enacting scenes of the mesmerizing Parisian nightlife): "I would totally have taken this one if it would be able to play French chansons too."
Obviously, the allure of the French Cabaret has already begun to inspire…
As true art always does.
Azzurro will be paying tribute to the footwear designer extraordinaire this Saturday, transforming their fashion Valhalla into a Louboutin Bohemian paradise.
I say you had better save the date now!
xxx
P.S.: Todays shoes are Christian Louboutin
P.P.S: For more information visit Azzurro on facebook