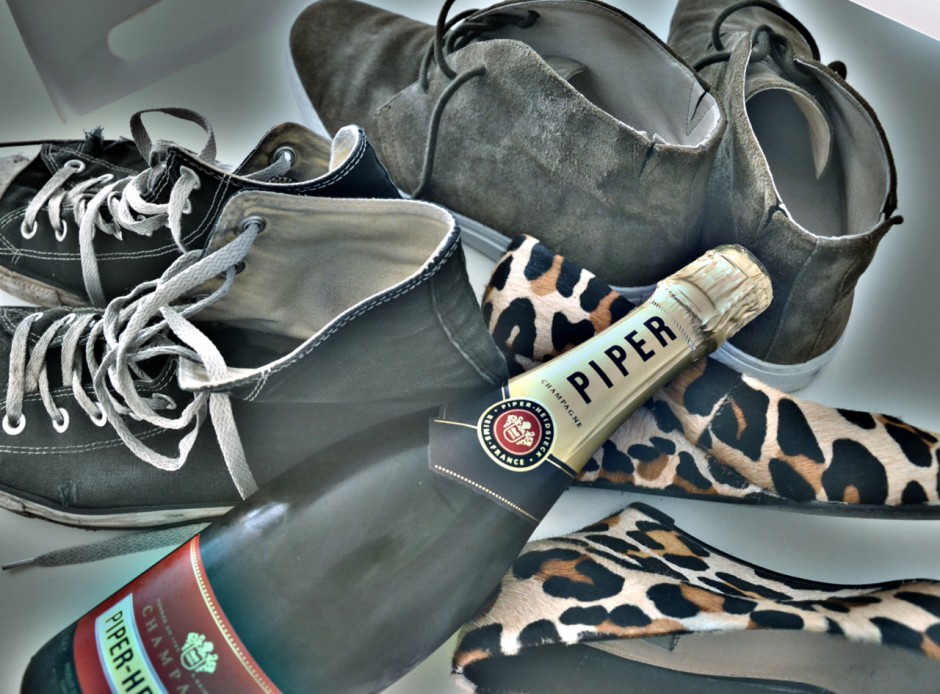 Amy Winehouse would have been proud of me.
Waking up this morning (mascara and half a bottle of "Dior Forever" foundation rubbed gently all over my pillow) is proof  that I might not only have looked like her yesterday but definitely partied her style.
Schöner Mann arrived bringing Champagne (how sweet is that: he read on the blog, that my first attempt to bring some bubbly miserably failed), and we went out to have tapas and wine and more wine and more wine… (very Amy as I said :-))
"You look rotten" says "Schöner Mann" jumping off the couch flashing his bright striped briefs, and: "good that I didn't sleep in my naturals hehe".
"You must not say that to a lady" mutters boyfriend out of bed (another pair of briefs in my face). "Yeah, but I can say that to my mate, right?" replies Schöner Mann.
OK guys, glad we sorted that out, coffee anyone?

Another two days with the men and I will sport boxers too and high five myself after burping.
xxx
P.S.: Todays shoes are Filippa K, L.K. Bennet, Converse