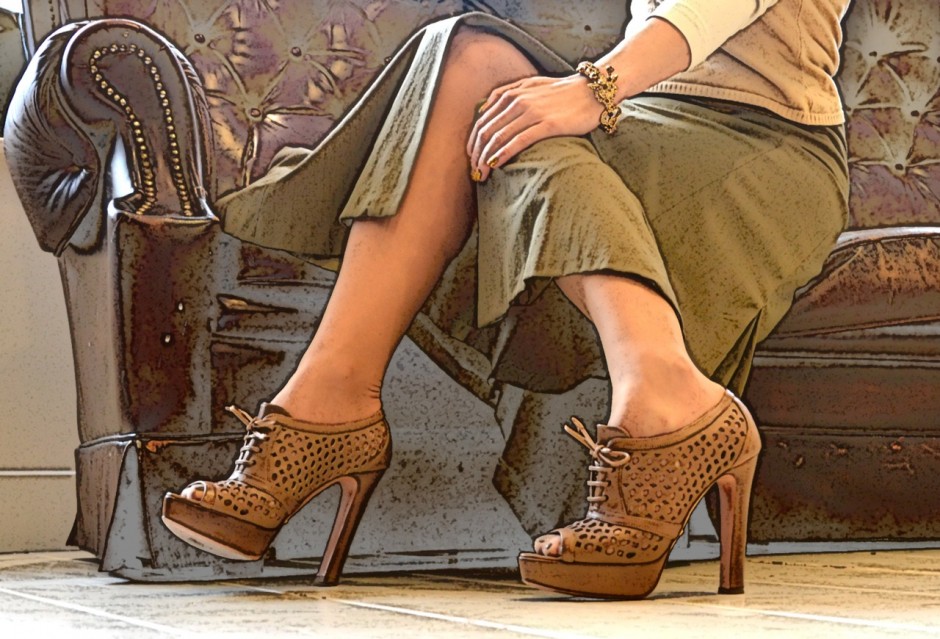 Working as a designer also means, that I am sometimes working in the shop where I do sell my stuff. I love the interaction with clients, and I love all the fashion talk, the styling and the hunt for the perfect fit. All the girls leaving happy: my pleasure!
It just happened today, that two young ladies came along and we started chatting and fitting and fitting and chatting until one of them said: "I'm sorry, but I'm really distracted by your shoes, they are marvellous! Inspires me to wear open toes more often". I thanked happily, telling her about my blog and that I will have to post this very pair today.
And out of the blue I had asked her if she would mind taking todays picture as well.
So Jessica (by then) pointed out to her friend introducing her as a professional photographer.
So funny! Before I even knew Korinne (by then :-)) had taken over, throughing herself on the floor positioning my feet in all directions.
So nice! I really felt like in my own '"Out of Africa" shoot.
(Despite it's hard to get palm trees at this time of the year… ;-))
It was so much fun, thank you Korinne and Jessica for your lovely help!
xxx
P.S.: Todays shoes are Prada