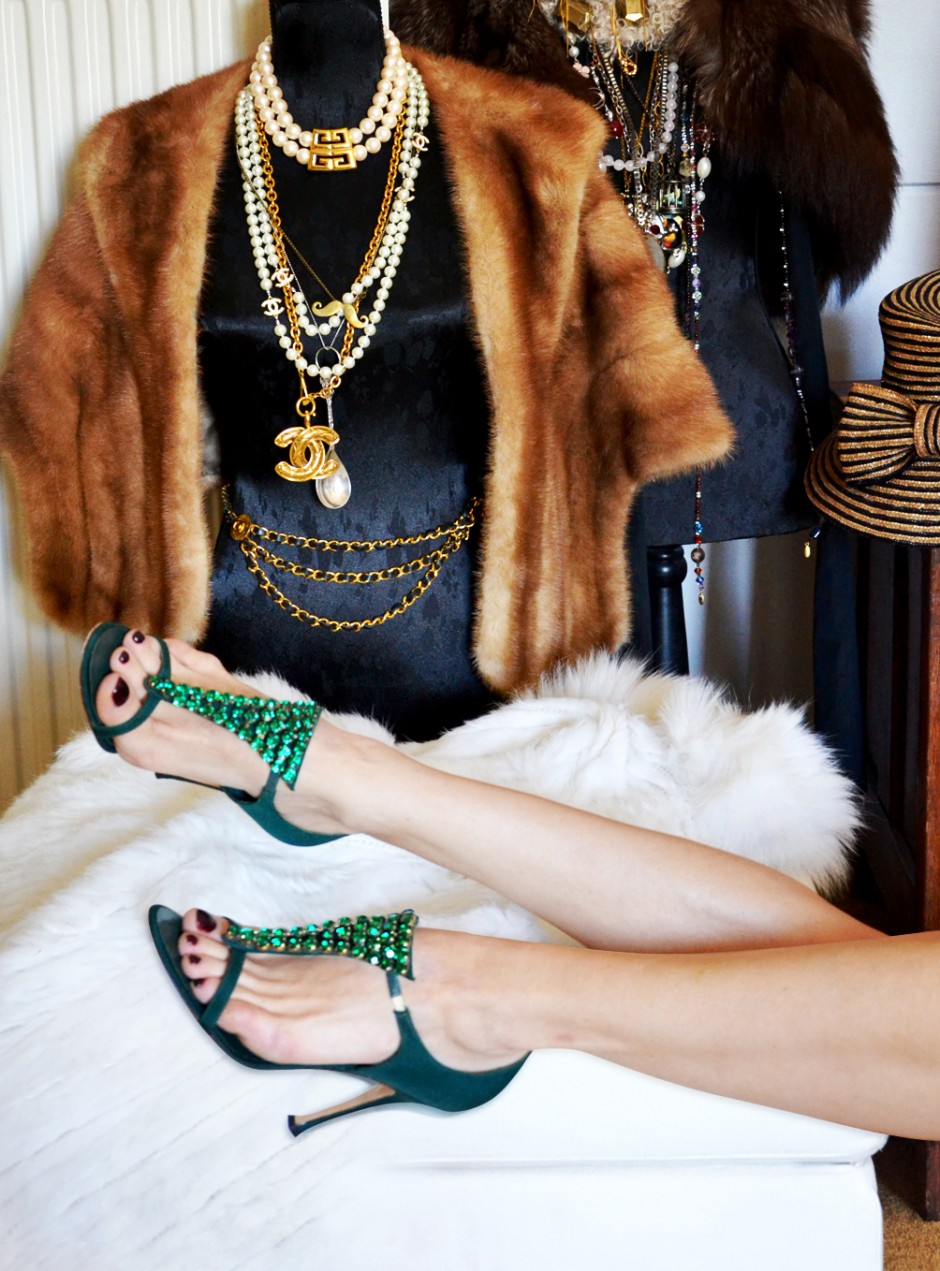 Had a very SATC like experience with BFF Connie which is always ending totally ROFL.
While our boys dug into toasties and exchanged fun facts about driving vintage cars in the Mugello road race, we girls snuck off to some other vintage: Connie's closet.
Patricia Field would probably faint upon seeing this amazing collection of old and new, and I am tempted to do just that and let myself fall into her piles of fluffy furry coats. Wouldn't even mind getting strangled by one of her beautiful Chanel necklaces while doing so…. dying in vintage heaven: how dramatic, very movie like.
Since the movie was on (again) yesterday I am feeling very much Samantha, desperately longing for the hot neighbor (naughty ideas and all)…except in this case I'm drooling over Ferré and Salvatore Ferragamo as I'm taking today's picture.
So, did we watch the movie than (for the 1.000th time?) Of course!
It's a total tribute to girls' friendship, and who could be more Sex and the City than Connie anyway? Question remains: how could Carrie EVER marry a man who tosses Manolos (even if it's for the happy ending) away just like that?
No one put's Manolos in a corner. Baby!
xxx
Today's shoes are Manolo Blahnik