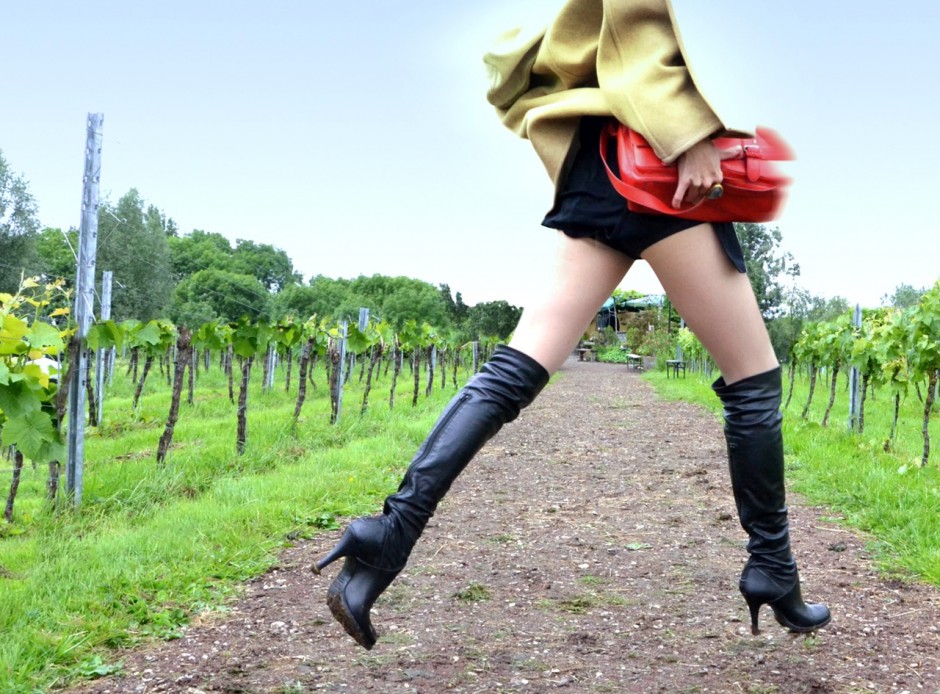 There is one recurring trend regardless of season, age or size (though mainly in summer): The trend to get married.
Those of you who have ever been involved in this sort of preparation and planning-frenzy know there are a lot of checks to be done before the big event.
The dress check (aka big issue-check), the high-heel check (obviously), the guest list check (how to cut from 200 to 80 without treading on people's toes), the cake check (hello calories), the wine check (hello headache), and of course: the location check.
This is why today I find myself in the middle of nowhere and since it's a very secret mission I had no idea what the dress code would be.
Chose something…hmmm rural-urban and so not (!) appropriate for a romantic setting surrounded only by nature (read: muddy puddles).
But hey: Overknees while hopping clumsily from muck into more muck? Absolutely possible, if you don't mind causing some laughter amongst farmers. And if you include your own mission: rescuing dear leather heels from chunks of rocks and cow dung for hours. Mission ridiculous? So totally "check".
xxx
P.S.: Today's shoes are Paul Warmer