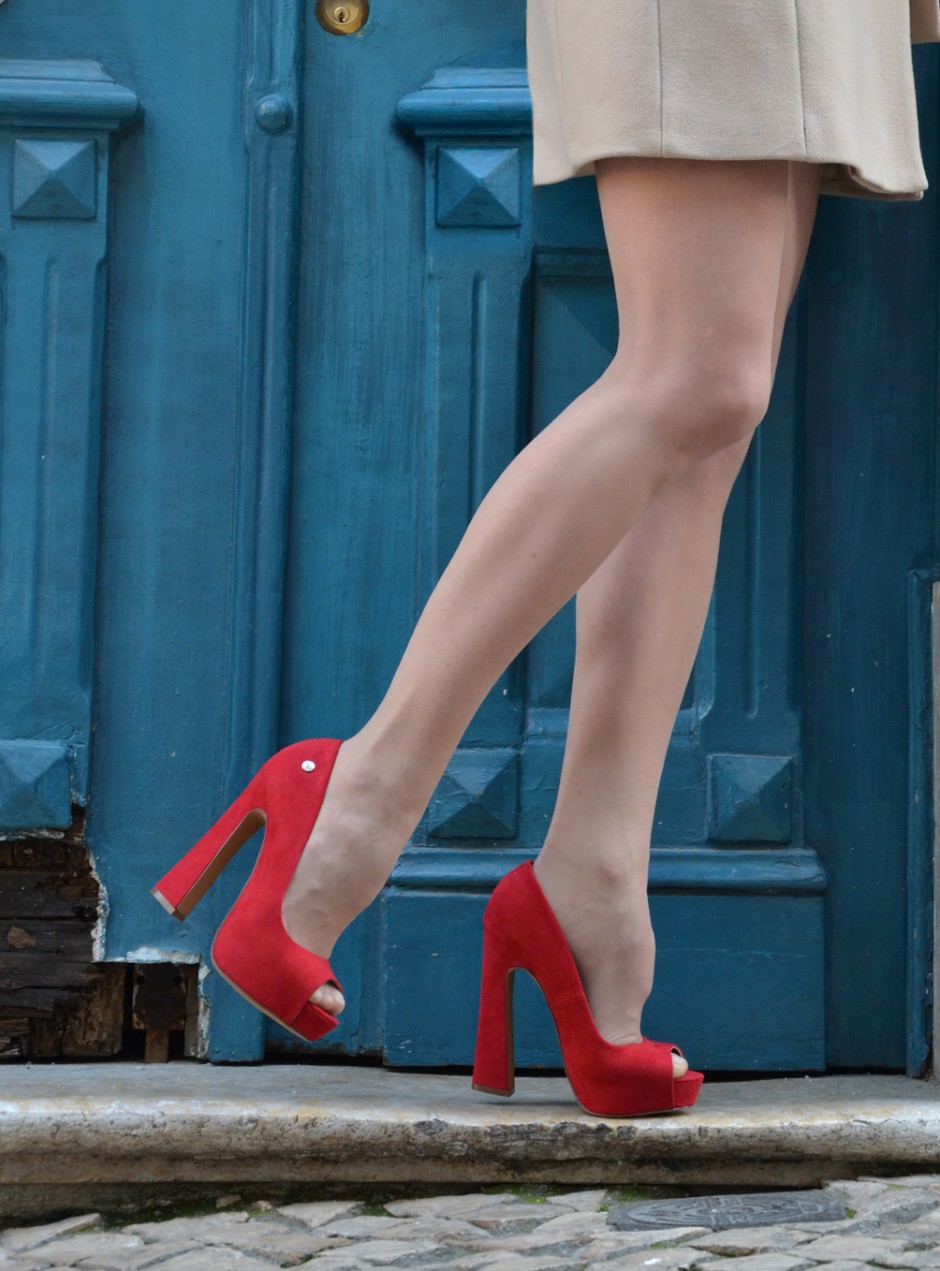 Changing outfit three times in the morning (even harmonizing nail colour with outfit…isn't fashion week every day?),
 Miu Miu on feet and the whole day scheduled in very busy head:
 meet my alter ego Miss Perfect.
She fusses about tiny details, multitasks three things while already planning ahead, 
never leave the house without make-up,
 be over-perfectionistic and feed more on fashion news than actual food.
But hello! Being in Lisbon changes everything.
This city with its expired beauty and shabby charm has left it's mark already.

 Now I want to explore the tiny streets rather than Prada, and discuss architecture and the colours of old houses, and not a Jonathan Saunders dress.
Hello ridiculously old trams: I will go up and down with you all day and forget what cab's are, and for you sweet cobble stone streets I will lower my (shoe) standard from heel to flat to be able to WALK on you.
Olá, I will just hang all day without making plans and sip wine with the locals in a typical bar singing along to "Fado".
Goodbye Miss Perfect, I will have to let you go, see you in a week!
P.S.: Todays shoes are not even Miu Miu.