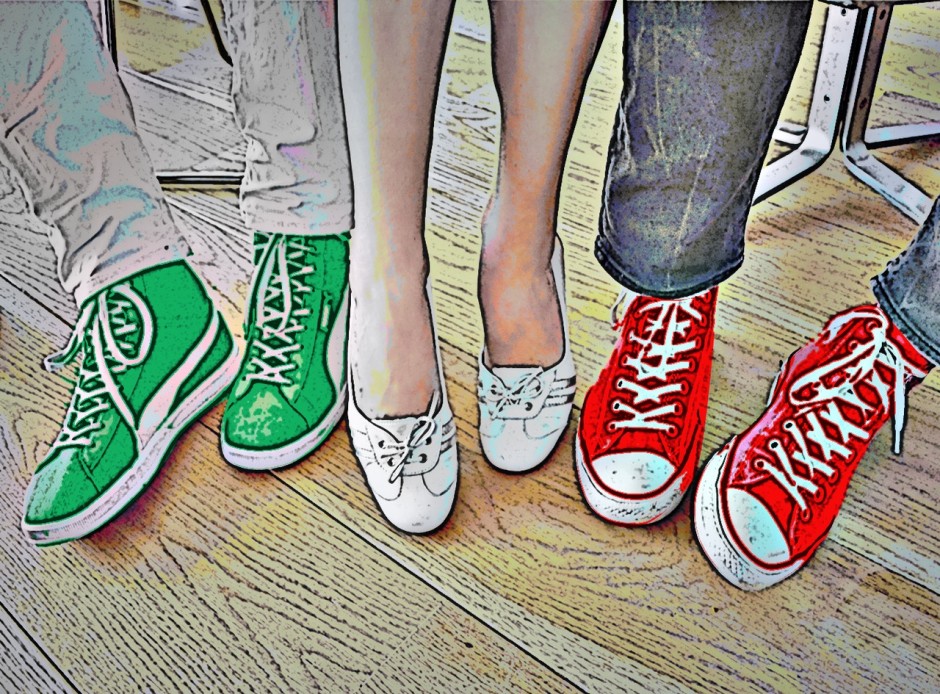 Be honest. How many great Spanish designers do you know? Quickly now, quickly! None? OK. Favorite Spanish dish apart from tapas and paella (cojones do not count!)? Hmmmm. One more: favorite Spanish drink apart from sangria that doesn't give you a headache? Yeah. There you go.
But soccer, SOCCER the Spanish can play, causing more than a headache for everyone supporting Italy yesterday: a meltdown.
Gathered with a whole crowd, watching the game, having Heineken (uuuups Dutch) and supporting favorite team shoe-wise (Italian flag anyone: what comes first: green stripe ore red?) obviously didn't help in getting Balotelli and Co "al arrabiata" rather then "al dente".
Have never seen so many Vespas on my way home looking really sad.
And my shoes (bought in Rome back then and pulled out of the closet especially) within 94 minutes somehow shrank from a size 7 (read great expectations) to……zero.
So, may I just quote my friend Laura on this: The Italians should stick to what they do best: pizza, pasta, wine, fashion and shoes. (OK, added the last two myself…..


But fair enough: Corso Como, Linguini, Stefano and Domenico, Barolo - you will remain my number one anyway. In lifestyle. Arrivederci!
xxx
Today's shoes are Déssai