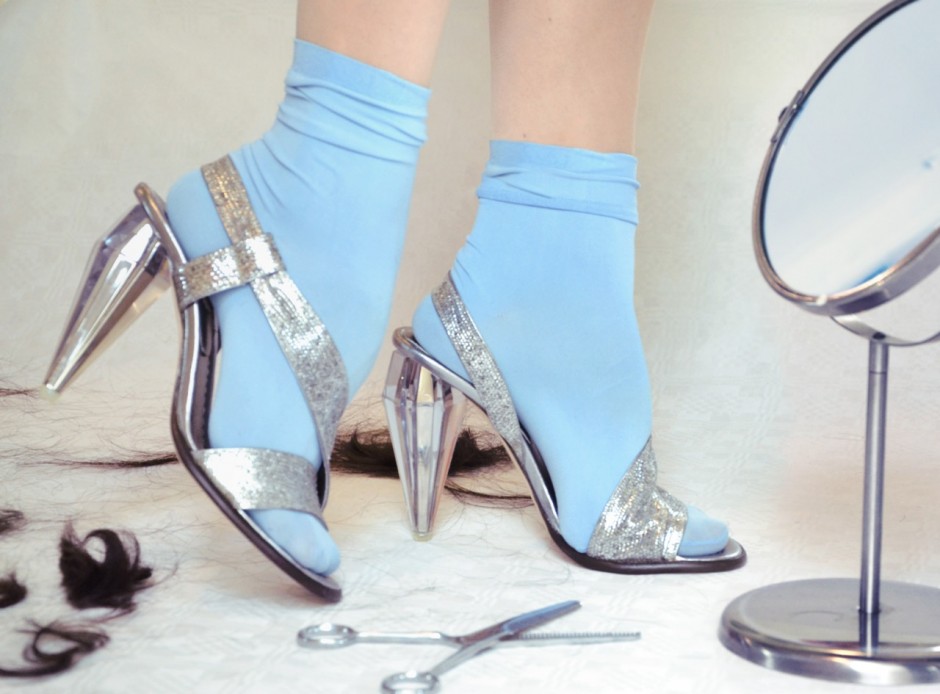 I've always been the kind of girl who likes to do things herself.
From fixing a washing machine to a French manicure (which you will need after having had repaired the machine…) to laying floors: I'm all game.
The only thing I really know I can't do properly is (funnily enough) laundry and ironing.
So, instead of the manicurist around the corner, my best friend in terms of "fixing" is the dry cleaner.
(OK, and the shoemaker, but that's another story).
Since I was told a little too often recently that I look like Jackie Onassis (other than a compliment, this just sounds like proof to me that I can't handle a hair straightener, or even worse: just look OLD), I thought it was about time to spoil myself with a haircut.
Last time I had my hair done in Holland (and I was so proud of myself for telling the lady what I wanted in my best Dutch),
I ended up looking like a duck that had had an unfortunate encounter an electronic device (think Rihanna, statically charged).
So here I am: doing it myself.
Result? It's probably a good thing I only shoot shoes on this blog…
Ergh, all I can do is hope my heels will distract attention from my new hair "don't".
Don't try this at home……. just saying.
xxx
Today's shoes are Marc Jacobs