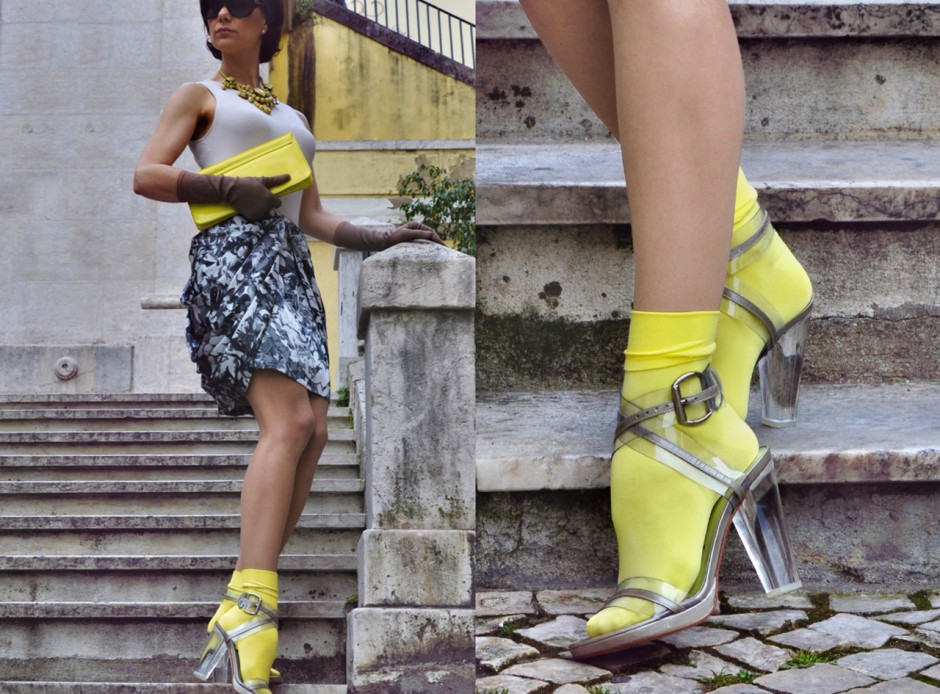 Was woken up this morning by a very unfamiliar noise.
Is that… wait, is someone singing 'Ave Maria' outside the apartment?
With sleepy eyes I look down on myself (guilty reflex?)
but over here is all very "Ave Agent Provokateur", so fine.
Turns out that apartment is conveniently placed at a place of pilgrimage.
Ave Mother Theresa.
So people are obviously very religious over here, but I couldn't help noticing a couple of other important things.
Do like the locals do. If that means that they sit in the sun sipping wine all day, well "Ave" to our ability to blend in so easily…
Be aware that this is city is absolutely stunning, and so beautiful from every angle that it turns every supermodel green with envy.
But be beware that this city has a lot of dogs too.
They "drop" things, and while you are busy looking everywhere but down….
"Ave" presents on your shoes!
But more importantly: do not get the idea that you can walk this city on heels. Amsterdam' s cobblestones are a joke compared to what you have to deal with in these tiny little streets.
Since my believe is to always give everything a try: Hallelujah to the impossibility!
xxx
P.S.: Todays shoes are Stuart Weitzman
P.P.S.: I hope they will survive