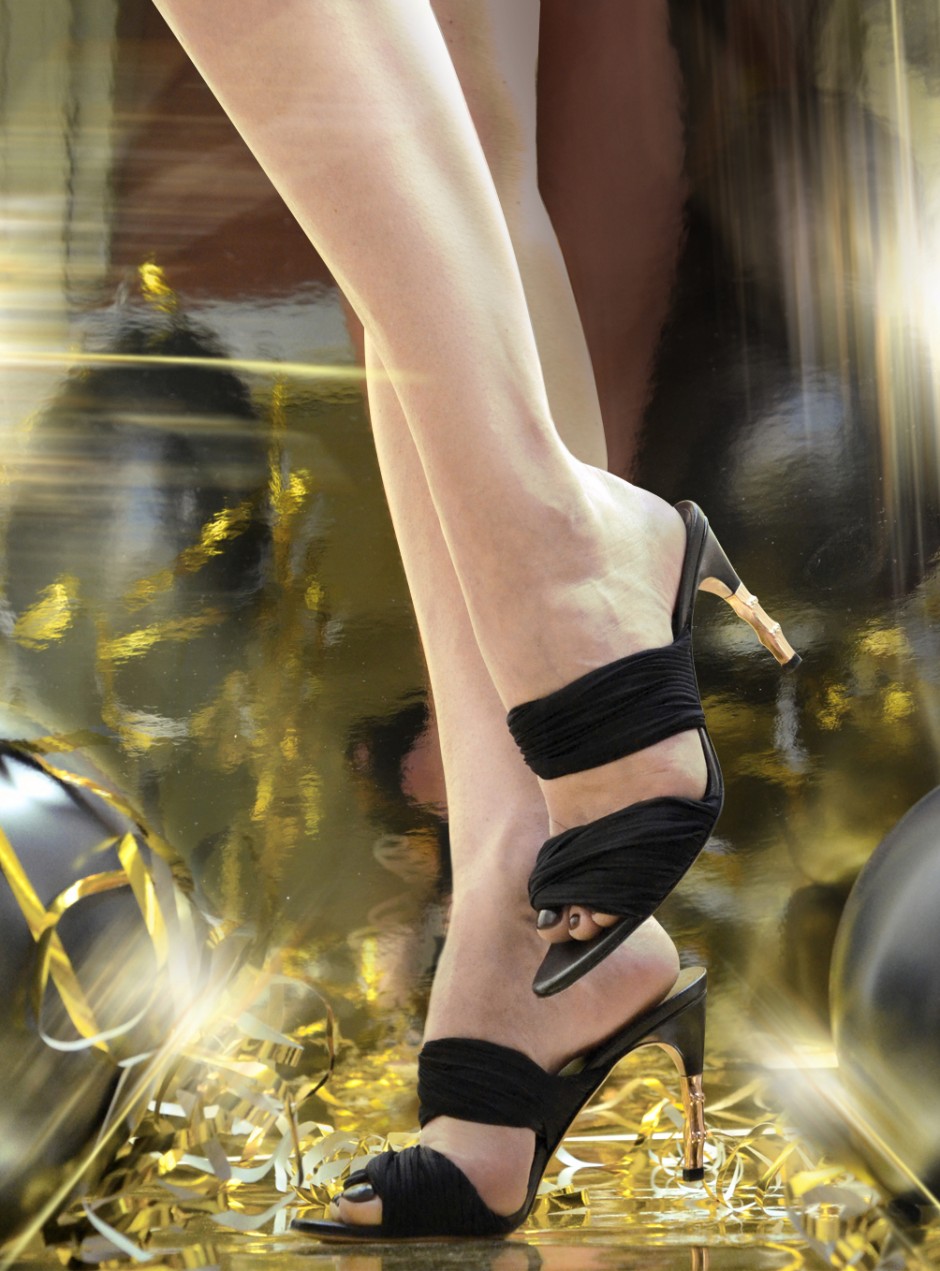 Half a year ago, totally unprepared, without any concept whatsoever (still dizzy from celebrating New Years Eve), I quickly arranged a picture with one of my lovelies (read heels), the leftovers from the night before (Moët obviously) and lots of party glitter: my first post.
I remember as if it were yesterday, sitting with my friends Mamma Ulli and Pappa Stefan earlier in 2011 to tell them about my idea to write an everyday blog about my heels, and what's happening while wearing them. Without their encouraging words ("If anyone should do it, it's you", and "I would totally read it") I would probably never have gotten my (amazing, but) lazy bum out of bed, in my shoes, and in front of a camera.
183 photos and stories later, I now have an editor (best editor I could ever wish for), an advertising company (Brandbridge, I love you!), busy working out my own website, blowing my mind with business ideas, and a photographer (who doesn't know yet that he will be shooting me the upcoming weeks ). Not to mention every cool shoe store in town on speed dial.
And still: 182 (not counting today) heels waiting in my closet to be worn: 182 stories to go, written by life.
Reason enough to get the Guccis out and celebrate.
Happy (1|2 year) Birthday blog!
xxx
Today's shoes are Gucci