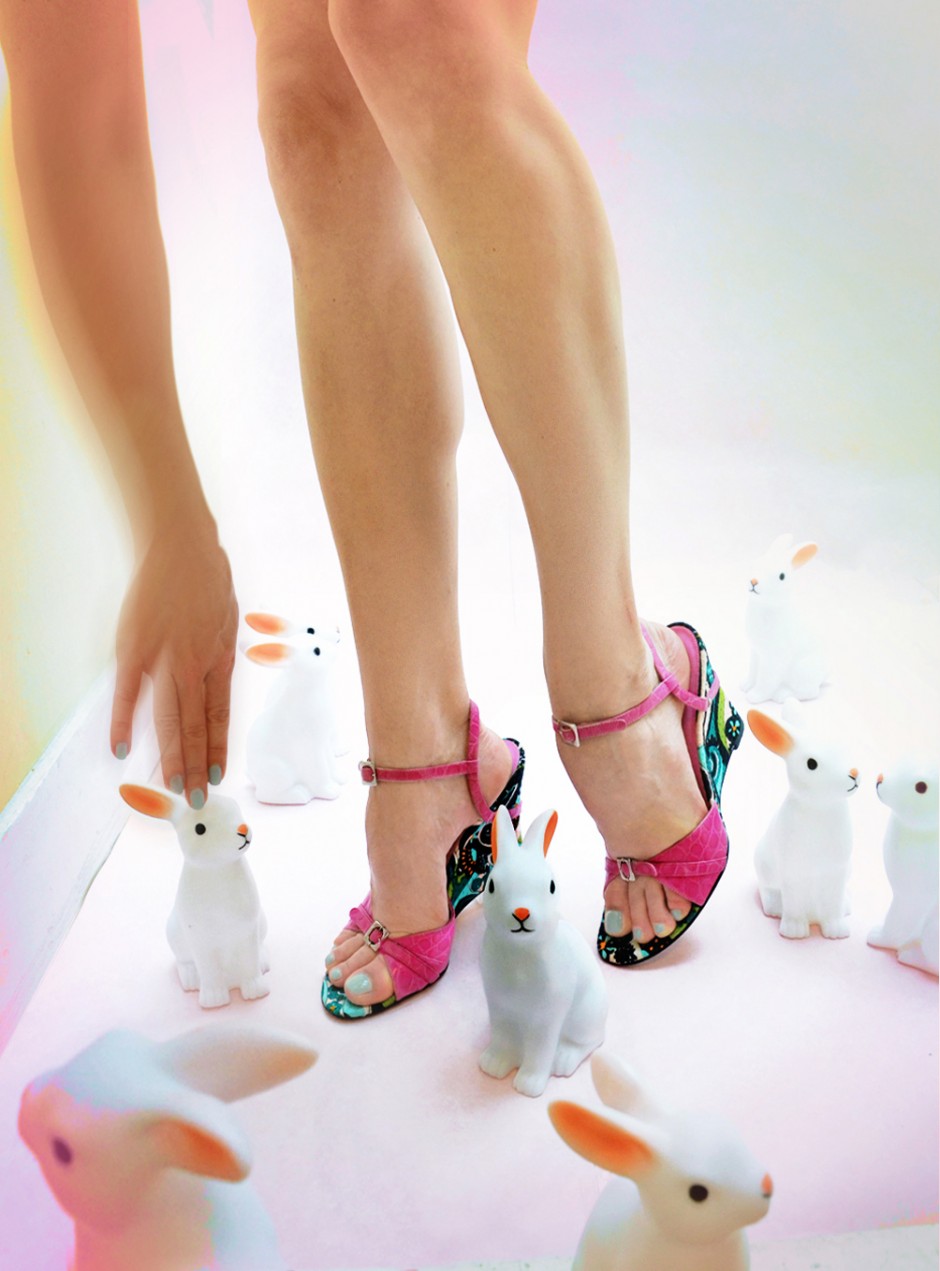 Sollenau (next to Vienna) is a small village where the fox and the hare bid each other goodnight. It would also be the dullest place on earth (sorry Sollenauers…) if it weren't for one of the most fancy shoe stores in Austria: "Wunderl".
Back in the day (before everything was just a mouse click away), this was the only place selling Prada, Tod's, Guiseppe Zanotti, Stuart Weitzman and all the other delicious brands that make a heel-addict's heart skip a beat.
Once upon a time, some 12 years ago, a little girl with a big bonus from work went in "just to have a look". It took her all of 60 minutes to spend ALL of what she had earned, stocking up on the loveliest of heels, feeling very much like Alice in Wonderland.
In shoe-Wunderl-wonderland that is. And, you guessed right: the gal was me.
It was the beginning of an enduring love affair with beautiful shoes, detailed design in a size 37 (the only size which has never changed through all the yo-yo's in my life), and in a sense the origin of this very blog.
All these years later, not much has changed: Dolce is even using the same patterns this summer as they did back then. And I still feel very "Alice", wishing my shoes would miraculously multiply overnight.
Like bunnies. In or out of Wonderland: I wouldn't care.
xxx
Today's shoes are Dolce and Gabbana (vintage, not available anymore)
But hey! Today's bunnies are as sweet and still available at www.knotsknetter.nl