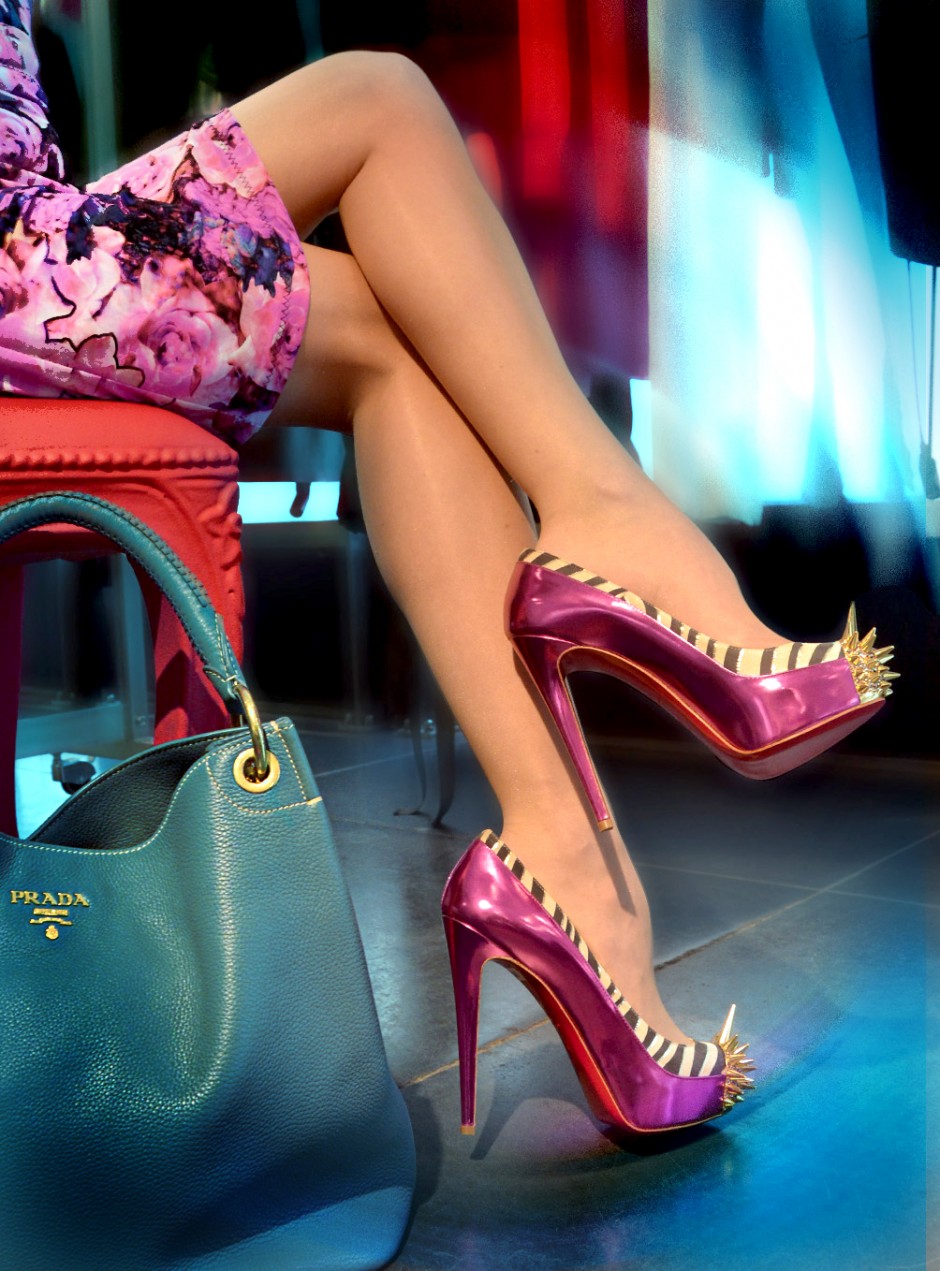 During my Sunday stroll through the PC Hooftstraat (mainly frequented by the rich, the famous, label lovers, Porsche drivers and myself), I was thinking of three ' firsts' in a fashionista's fabulous life to be marked red in her calendar forever:
a) First Chanel purse
b) First Pomellato ring
c) First pair of Louboutin's (obviously, and it's a shame that I didn't put them at the top of my list).
But that's just because today is THE day!
My first pair of Louboutin's!!!!!!!!!
They were smiling at me from the shop window of Azzurro, the perfect place for a gal in Amsterdam who isn't afraid to make a (fashion) statement, flash a credit card (preferably your footballer husband's) and stock up on the latest runway trends.
And today it's me and boyfriend who are receiving Richard, Arda and Bernadette's expert advice (the most lovely sales team ever), on how to look super chic from head to toe.
Of course the Loubies simply must be mine! Plus I need that Roberto Cavalli dress too, and of course the whole outfit would be nothing without the matching Prada satchel.
Rosy cheeks (due to excitement) I pull out my Platinum (will teach boyfriend to play football soon) and watch my bank account go as red as the soles of my new best friends.
But what the heck, it's Sunday, and what else to do anyway than to delight the day with a teeny-weeny shopping splurge!
xxx
 P.S.: Today's shoes are Christian Louboutin
P.P.S: Today's date is…. yeah exactly.