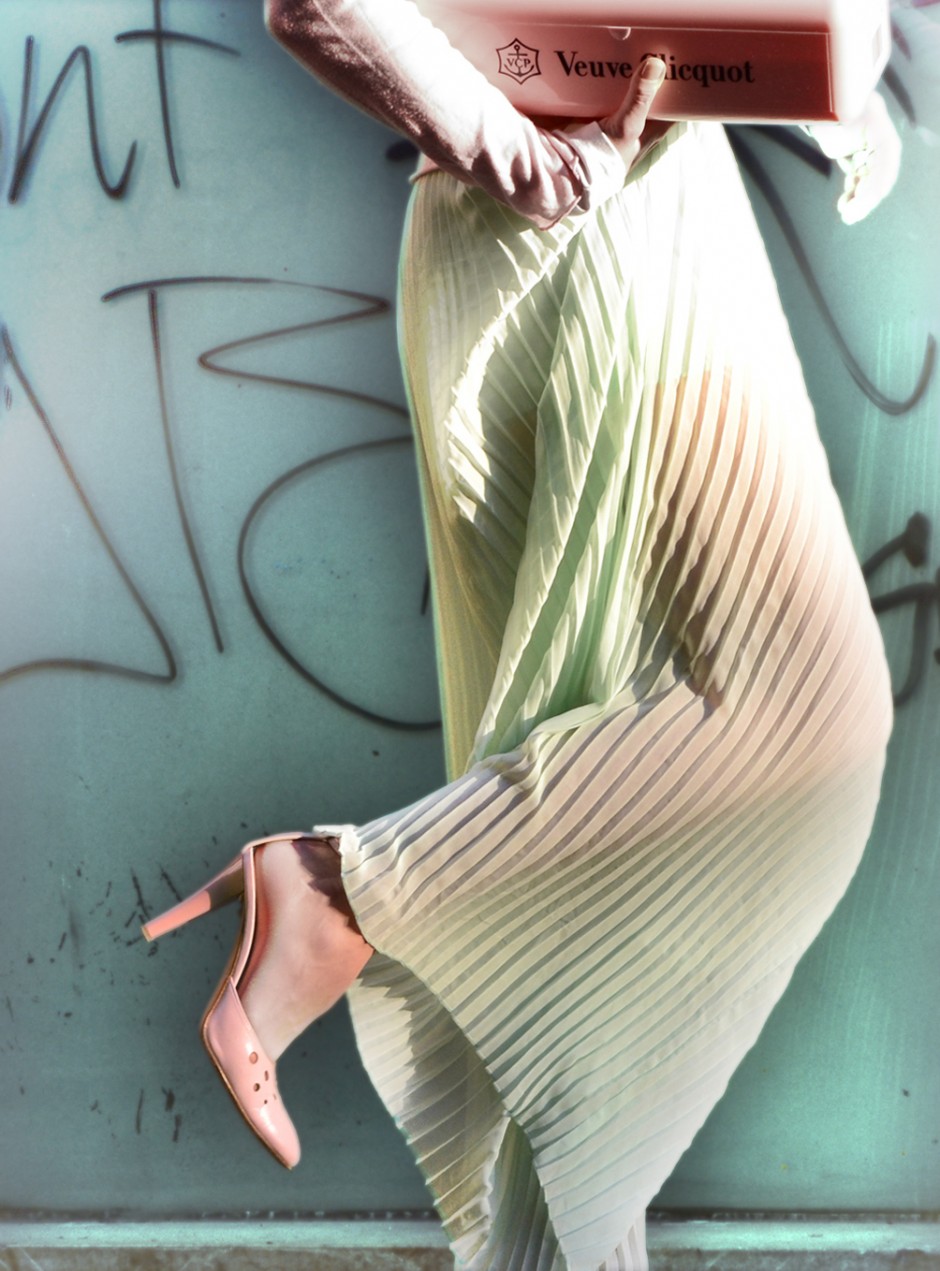 It might have been the ten "New Season Trends" magazines, or the little surprise I had packed for my sweetheart that made me feel "Groundhog Day" again at Schiphol.
While boyfriend (already checked in online) was dumping his tiny bag professionally in "self check-in bag machine", I couldn't even lift mine (weight of a baby dinosaur).
I didn't want to tell him that I secretly had packed champagne for a very romantic holiday start: arriving in Lisbon apartment, surprise champagne, lightening candles, getting rid of clothes and making love endlessly, you get the idea…

Getting a little tired of discussing the matter with (very nice and very blond) lady at KLM counter, boyfriend pulled out credit card without a word and just paid for the overweight (aka his surprise champagne).
We could have bought two bottles for the amount in the duty free easily.
Since the damn thing also exploded (shook between shoe boxes during the flight?) after opening in Lisbon (cheers to inaugurating the new apartment),
and we both fell asleep totally exhausted, I eventually will give up on romantic surprises for good.
I need vodka. Now.
xxx
P.S.: Todays shoes are Adriana V Campanile